A police officer was in stable condition after being shot in the shoulder Tuesday morning in Tennessee, according to police, who said the suspect died from an apparent self-inflicted gunshot wound to the head inside a motel room.
Officer Terrance McBride, a 3-year veteran with the Metro Nashville Police Department, was shot while serving a warrant at the Cumberland Inn on West Trinity Lane in East Nashville.
The 28-year-old officer was transported to Vanderbilt University Medical Center and was expected to make a full recovery, according to the police chief.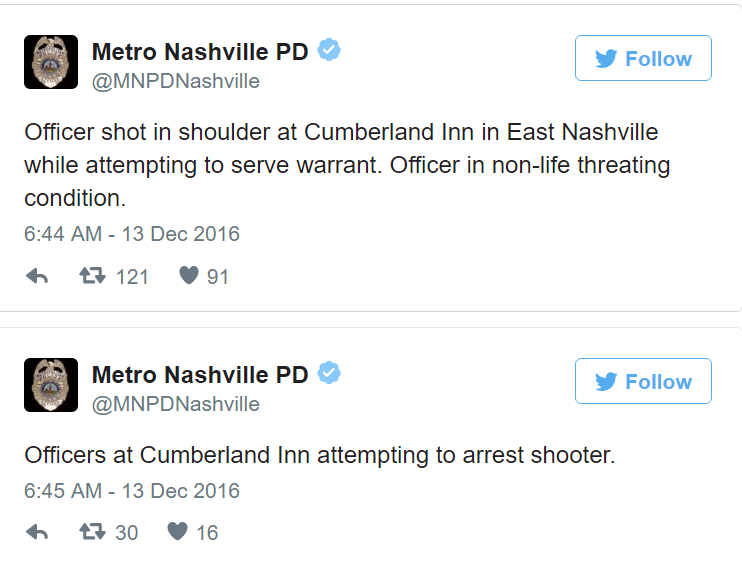 The initial shooting unfolded around 5:30 a.m. when McBride and a partner went to the motel on a tip that a person staying there had an outstanding warrant.
Police Chief Steve Anderson said a woman answered the door when the officers knocked at the hotel room. She let them in and fled the scene.
The two officers saw there was drug activity inside the room and began searching the rest of the room. When they reached the bathroom, the suspect reportedly pulled out a shotgun and fired.
The officers opened fire and didn't see the shooter before leaving the room.
Law Officer is the only major law enforcement publication and website owned and operated by law enforcement. This unique facet makes Law Officer much more than just a publishing company but is a true advocate for the profession.