The little seven-year-old bumblebee stumbled down the street holding her catch of 'trick or treat' candy. She was stumbling not from the weight of her sweet haul, but from the gunshot wounds she sustained. But, don't worry; shootings are down compared to last year's reports according to the Chicago Police Department's esteemed superintendent and the progressive mayor of our fair city.
---
---
In the meantime, police officers must immaculately justify every street stop they make, every time they decide to foot chase somebody who runs from them, and every time they pursue a car that refuses to stop for their blue lights and sirens.
The officers then must ensure that their vest cameras are on and that the squad car's video and audio are recording, or discipline will follow. They must be flawlessly accurate on every report, even those following extremely traumatic incidents like fatal shootings or other life and death struggles.
Officers will be challenged by police supervisors, State's Attorney, Civilian Office of Police Accountability, the Office of Inspector General, and possibly the Federal Government's Office of Civil Rights or the FBI.
Their actions will be studied and examined to ensure they have conformed to all the recently added layers of scrutiny. They must have precisely followed the newly established federal decrees along with the recently authored General Orders of the CPD, all while adhering to the Black Lives Matter demands.
---
---
When these stressful reviews are completed, the watchdog groups, including the local newspapers and television stations take over and deconstruct every piece of evidence, video, audio, and witness statements. They try and find the 'Holy Grail' of journalism: The smoking gun that discredits the officer's action.
After the lights are turned off and the last of the investigations are completed, the federal civil suits are filed and more than likely paid immediately by Chicago's city council. They have never seen a settlement that they didn't like. And, before the dust settles. Punishment in the form of disciplinary action will cripple whatever spirit is lingering in the officer's brain. Disciplinary actions simply because the needed actions looked bad.
---
---
And, God forbid, if the shooter is an illegal immigrant in our—illegal immigrants come before our own citizens—sanctuary city.
Let's not focus on the little trick-or-treater being shot, let's focus on the real problem, racist cops, overaggressive cops, under-aggressive cops. Chicago COPS in general!
Oh, remember, the city of Chicago and Cook County is at the forefront of social justice and restorative justice, so even if and when the shooter is caught, he will probably be given a recognizant bond or be required to wear an ankle bracelet. We don't want to keep him in Cook County Jail awaiting trial just because he can't afford a cash bond.
---
---
Who cares, you ask? Even after all this crap, the Chicago street cop is who "f***ing cares!"
To all my brothers and sisters in blue, lock and load and protect each other. And as always, stay safe.
– Larry Casey
NOTE: View Larry Casey's website at www.StoriesofaChicagoPoliceOfficer.com/ and review his book by the same name.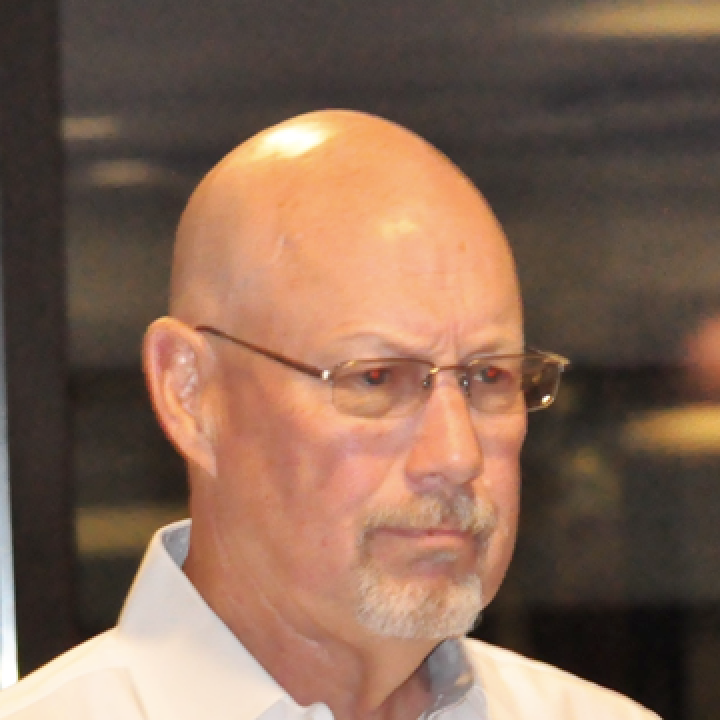 Having had a grandfather and father on the Chicago Police Department made the choice of becoming a police officer relatively simple. Between the excitement of having a real profession and the prospect of following in the Casey footprint, the Chicago Police Department seemed a natural choice. I retired at the age of fifty-six after thirty years of a very wide variety of police work and assignments. After a few months of relaxation, I started my next career as an adjunct professor of Criminal Justice at Wilbur Wright College. I taught there for ten years and recently retired again.
Trading thoughts about my police experience led me to write a book of my memories. I did not want to bore people with the typical police stories of shooting-em-ups. And seeing I was always a proponent of humor being a policeman's best outlet for stress, I decided it was appropriate of me, to write a very different genre of police book. My compilation of short stories is based on the humorous side of police work. Honesty, it is also a base for many memories, stories that were too raw or considered too embarrassing for the everyday reader.
I'm very proud to say, I teamed up with the Chicago Police Memorial Foundation and I send them a donation for every book I sell through Pay-Pal or at book signings. I have done book signings for charitable events, for police vests, local libraries, GOP sponsored events, local community events and many others.
My main goal in writing was to entertain and educate the public: to show that police officers are fathers, mother, sisters and brothers, etc. We're real people with hearts and souls. We laugh and cry like everybody else. We change tires and diapers, go to ball games and wash our cars. We're simply human.