A Paterson (NJ) police officer is dead after crashing his patrol car into a car parked on the street.
Mangled in the middle of the street with shattered glass and dangling pieces, there wasn't much left of Officer Tamby Yagan's patrol car on Sunday morning.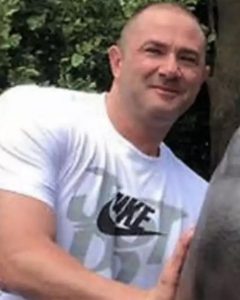 "Today's a very sad day for our city because we lost a very well-involved police officer," Councilman Alex Mendez told CBS2's Reena Roy.
Investigators said the officer, who worked in the police department's traffic division, somehow slammed into a parked car while on the job, driving down Getty Avenue near Hemlock Street just before 11 a.m.
Authorities said Yagan was rushed to Saint Joseph's Regional Medical Center where he later succumbed to his injuries.
Law Officer is the only major law enforcement publication and website owned and operated by law enforcement. This unique facet makes Law Officer much more than just a publishing company but is a true advocate for the profession.