My white privilege got underway in the late 1910's when Alexander Vanko and Katherine Bohil left war torn Czechoslovakia and Poland, then immigrated legally to the United States of America, married and became my future grandparents.
My white privilege continued when Cornelius Casey fled the English controlled Island of Ireland in the early 1900's and met Mary Fergus, also from Ireland; they became my other set of grandparents.
My father earned his white privilege by flying a P-47 fighter in World War II and marrying my mother when he returned from Europe. My mother earned her white privilege working in a gas station during World War II. She contracted Multiple Sclerosis soon after my birth and fought this disease every single day of her life while celebrating her white privilege. My father enhanced his white privilege by joining the Chicago Police Department and rose through the ranks after studying every night: that is, when he wasn't loading and unloading trucks at Levis after work and on his days off.
I was blessed with my white privilege when at around the age of eight or nine, I started going door to door raking leaves and shoveling snow for quarters. I enhanced that privilege as I collected bottles from neighbors and returned them to stores for pennies and nickels. At thirteen I worked in the local restaurant washing dishes after school and at fourteen I was working in the local bakery. My working career officially began.
I did graduate from Saint Patrick High School and went into the workforce full time. After a year I realized education was important and was enrolled at night school at Wilbur Wright College. Approximately 40 years later I eventually earned my bachelor's degree and a few years later, my Masters. This was accomplished by going to night school for 6 years after I rose to the rank of sergeant on the CPD. Before that, I worked 2 and 3 part-time jobs for 17 years as well as my regular police duties. In that time frame, I remodeled our house and my wife, and I raised two well-mannered and patriotic, all American boys.
It is apparent that I frequently mention White Privilege and I do so with a smirk on my face. As you see from above, I wasn't exactly privileged in any discernable way. I was pretty much the normal kid and normal parent of my day. What you do see is that my grandparents taught my parents that hard work and motivation is what they needed for success. My parents taught me the same and my wife and I showed our children that hard work pays off.
White privilege is the demand for free stuff being espoused by the political elitist vying for the almighty vote. Let's examine a few of those running for president of the United States and determine if they have/had any privilege.
Cory Booker: both parents were IBM executives.
Elizabeth Harris, both parents hold PhD's.

Elizabeth Warren

, worth 12 million per Forbes.

Kamala Harris

worth 6 million per Forbes, owns three homes.
Bernie Sanders worth 2.5 million Per Forbes
Joe Biden worth 9 million per Forbes
As you see, there are various types of privilege and it is not plausible to blame anything on an entire race of people. That is the very definition of racism. Those who do so understand this and only attempt it to gain favor, and as such votes. White privilege is a myth invented for political gain and cannot be substantiated in any form of legitimate research.
White privilege doesn't exist. Success on the other hand is hard work and dedication. Accomplishment is derived from these fundamental principles and can work for any people regardless of race or color. To say otherwise is demeaning and misleading.
To all my brothers and sisters in blue, lock and load and protect each other. And as always, stay safe.
– Larry Casey
Note: View Larry Casey's website at www.StoriesofaChicagoPoliceOfficer.com and review his book by the same name.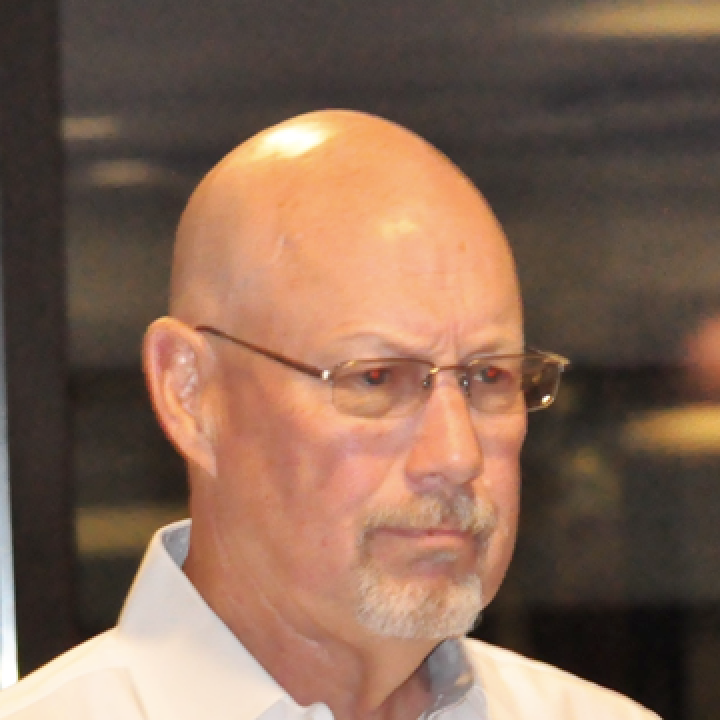 Having had a grandfather and father on the Chicago Police Department made the choice of becoming a police officer relatively simple. Between the excitement of having a real profession and the prospect of following in the Casey footprint, the Chicago Police Department seemed a natural choice. I retired at the age of fifty-six after thirty years of a very wide variety of police work and assignments. After a few months of relaxation, I started my next career as an adjunct professor of Criminal Justice at Wilbur Wright College. I taught there for ten years and recently retired again.
Trading thoughts about my police experience led me to write a book of my memories. I did not want to bore people with the typical police stories of shooting-em-ups. And seeing I was always a proponent of humor being a policeman's best outlet for stress, I decided it was appropriate of me, to write a very different genre of police book. My compilation of short stories is based on the humorous side of police work. Honesty, it is also a base for many memories, stories that were too raw or considered too embarrassing for the everyday reader.
I'm very proud to say, I teamed up with the Chicago Police Memorial Foundation and I send them a donation for every book I sell through Pay-Pal or at book signings. I have done book signings for charitable events, for police vests, local libraries, GOP sponsored events, local community events and many others.
My main goal in writing was to entertain and educate the public: to show that police officers are fathers, mother, sisters and brothers, etc. We're real people with hearts and souls. We laugh and cry like everybody else. We change tires and diapers, go to ball games and wash our cars. We're simply human.