Mayor Resigns After 'Pig' Comment About Police Officer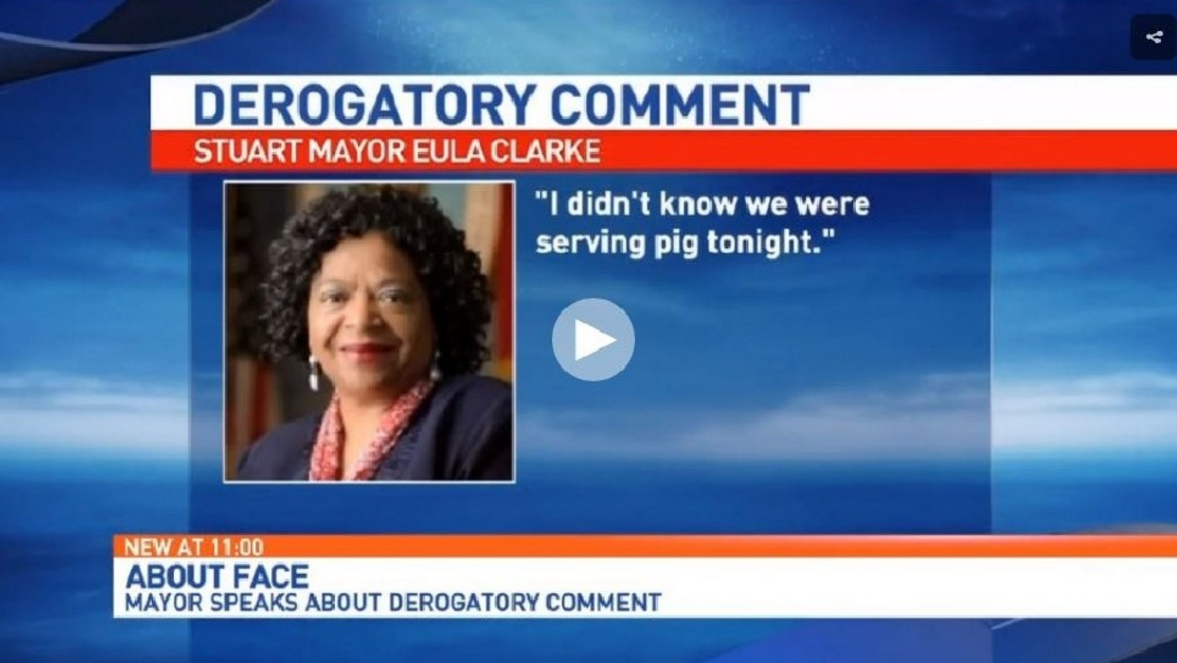 WPTV reports that Stuart (FL) Mayor Eula Clarke resigned from her position Wednesday following the controversy surrounding a comment she made in a Stuart grocery store.
Clarke is accused of offending a Stuart police officer when she walked into a grocery store and allegedly, in the presence of the officer, said, "I didn't know we were serving pig tonight."
[sc name="Article Mobile Ad" ]
"Unfortunately, I made a mistake. We all make mistakes and I am truly and humbly sorry," Clarke said in a prepared statement before announcing her resignation as mayor, stepping down to serve only as a city commissioner.
On Wednesday night, more than 50 people spoke in support of Clarke, while several spoke in criticism of her during a public hearing.
City Attorney Mike Mortell said commissioners have received nearly 700 emails from community members concerned about what Clarke is accused of saying.
Some residents believe it was a cultural misunderstanding, saying in Clarke's Jamaican descent, pork is called pig. She was referring to her dinner, they claim.
Now the city will hire an independent investigator to get to the bottom of her statement, make sure policies were not violated and make sure there is not a history of this behavior for Clarke.
Commissioners voted in favor of the investigation. Clarke was the only commissioner who voted against the investigation.
If the investigation finds a pattern of wrongdoing for Clarke, she could be at risk for losing her commission seat.