Dallas Police Chief David Brown has answered critics' call to clarify his department's partnership with First Baptist Dallas — by insisting there's no partnership at all.
"On April 17, 2016, First Baptist Dallas held a Back the Blue Event to show support for officers and offered free services to officers and their families," Brown wrote in an item posted to the department's blog Saturday. "There is no agreement or relationship between the Dallas Police Department and First Baptist Dallas to provide services to officers."
Various activists are upset because of the controversy surrounding the First Baptist Senior Pastor Robert Jeffress who said earlier this month that businesses pressuring lawmakers not to enact anti-LGBT laws are a greater "threat to freedom of religion in America" than the Islamic State.
In an email sent to The Dallas Morning News on Sunday afternoon, Brown said he won't condemn or endorse Jeffress' comments.
"Police officers are guardians of this great democracy within our borders as our military does abroad," he wrote. "We take this role very seriously and should be neither condemning nor endorsing of citizen's constitutional rights of free speech, expression, or religion. We [police officers] must work to ensure that all citizens believe and can be assured that we will protect citizens of all faiths and beliefs, which includes the LGBT community and the members of First Baptist Dallas."
While some may argue the separation of church and state, we say get over it.  A local church wanted to launch a "back the blue" campaign and offer free services to members of the Dallas Police Department.  As long as officers are not forced to go to a religious institution in order to be indoctrinated in a certain faith and they attend on a voluntary basis, then what is the problem?
Others may say that they don't like Pastor Jeffress or some of the things that he has said and I say he is one man, although an important man, in a large congregation.
The day we make sure that everything someone says is agreed on by everyone on the planet is the day we will not talk to anyone ever again.
Let's look at the news media as just one example.  As a hypothetical, what if I think Katie Couric is a terrible journalist and lied about the facts in a recent gun documentary?  Does that mean I don't talk to CBS or the news media?  It doesn't and if Katie Couric wanted to help cops, I would certainly listen to her.
Pastor Jeffress' brother is a lieutenant in the Dallas Police Department.  He and his church obviously want to help and they are doing it in the way they know how to do that.  It is not being forced on anyone and we say thank you.  Today, law enforcement is in need of support and I don't care if they worship a tree, I say thank you for the support.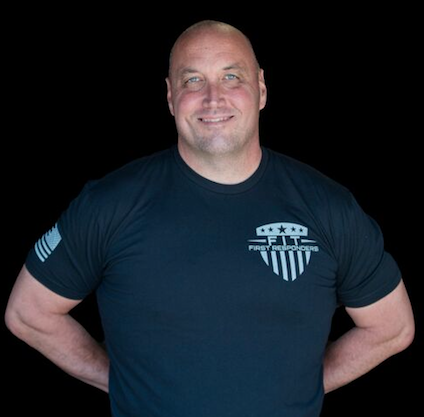 Travis Yates is a writer and editor at Law Officer. An ILEETA Trainer of the Year, his Seminars in Risk Management & Officer Safety have been taught across the United States & Canada. Major Yates is a current Doctoral Student in Strategic Leadership and is a graduate of the FBI National Academy. He is the Director of Training for Law Officer  (www.lawofficer.com) and the Founder of the Courageous Leadership Institute (www.stopcowards.com), providing leadership consulting and training to law enforcement around the world.