Much has been said lately about what type of person would have the courage to enter a police academy today, knowing the critiques they can face on a daily basis for just doing their job. Many officers have even said they would never encourage their children to enter the profession. While I know there are agencies that none of us would want to work for, there are many that are excellent and I would be proud to have my son or daughter spend their life helping the citizens they would serve. One such agency is the Colorado State Patrol. They are known as consummate professionals with outstanding leadership and personnel. On May 23, 2015, this outstanding department suffered a terrible tragedy. As part of his basic training, Cadet Taylor Thyfault was riding with Trooper Clint Rushing when they assisted on a vehicle pursuit. They deployed tire deflation devices and the suspect struck both officers. Trooper Rushing was seriously injured and will face a long road to recovery. Thyfault, listed as a cadet in training at the time, was killed.
The recognition of a line-of-duty death requires law enforcement officer status by groups honoring our fallen and by the Department of Justice's Death Benefit award. Thyfault's cadet status caused some to question what this hero deserved almost immediately following his death. I am pleased that the Colorado State Police have posthumously promoted him to the rank of trooper and he is rightly being recognized as a peace officer in the state of Colorado, but this is not the first time these issues have come up.
The explanations should not have to occur. We ask our citizens to join law enforcement agencies across our country, pay them below what they are worth and promise them a pension that may or may not be around in the decades to come. They graduate basic academies and work shift work and weekends, missing many family functions. Their loved ones worry about their safety and sadly, some will experience the profession's negative effects, which have been well-detailed in the last few years. The amazing phenomenon is that people know all of this and they still choose to join our ranks. The men and women in our basic academies are special in more ways than one and it is time we address the issue that occurred in Colorado and other states on a national level.
The situation in Colorado is not unique in nature. Many progressive training academies require a portion of that training to be in the field prior to graduation and field training. At the agency I work for, we used to give our cadets a one day familiarization ride-along during the academy. That has now been extended to one week and I anticipate that it may continue to expand in the years to come. A blend of lecture, scenarios and actually seeing the job done is bound to produce a better hero, but training solely within the academy walls is also a dangerous environment. Our profession suffers deaths each year in training, from heart attacks in physical fitness to head trauma in defensive tactics. Whether a death occurred during part of basic training or out in the field should not make a difference when counting it as a line-of-duty death.
There is of course no question that Thyfault died a hero as a law enforcement officer conducting law enforcement duties, and it is time that our profession make that clear for future generations. It is the least that we can do. I call on every state and agency to certify each of their trainees as a sworn peace officer prior to the beginning of training. There are risks in any training where guns are used, fighting tactics are taught and physical performance is measured, and every year we see officers in a training environment lose their life in a tragic way. It is time we ensure the questions posed after Trooper Thyfault's death are never asked again.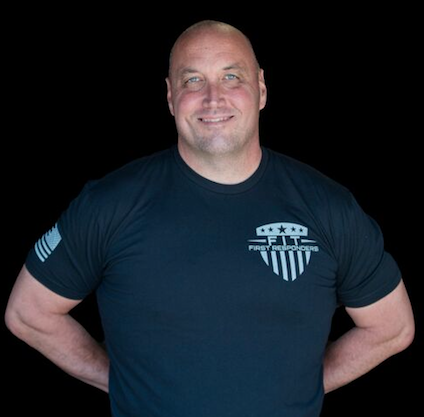 Travis Yates is a writer and editor at Law Officer. An ILEETA Trainer of the Year, his Seminars in Risk Management & Officer Safety have been taught across the United States & Canada. Major Yates is a current Doctoral Student in Strategic Leadership and is a graduate of the FBI National Academy. He is the Director of Training for Law Officer  (www.lawofficer.com) and the Founder of the Courageous Leadership Institute (www.courageousleader.org), providing leadership consulting and training to law enforcement around the world.