It was one year ago today, March 15, 2016, when Officer Matt Pearce was shot multiple times while pursuing a robbery suspect.
This video provides insight from Officer Pearce and his wife, Laura, along with others involved during that fateful day.
Below are the comments from our Columnist Chealsea Whitaker:
To my fellow officers:
How many times do we initiate a traffic stop prior to waiting on assistance? How many times have we been involved in a chase and our adrenaline was through the roof? How many times do we forget to breathe? How close should we follow a suspect after he bails from his vehicle? How often do we stop and wait for assistance after a suspect bails out of a vehicle? How many times have we blindly chased after someone and nothing bad happened? How often do we set up a perimeter and wait for the canine unit? How hard is it to stop pursuing a suspect when we lose sight of them and observe them run into the woods? How many times have we fallen trying to clear fences while weighed down by police gear? How many of us don't even carry tourniquets or simply store it in our vehicles and not on our bodies? How hard is it to slow down and think through all of this in the heat of the moment?
Thank you for sharing your story Matt. I am so thankful you are still here. You are an a absolute hero.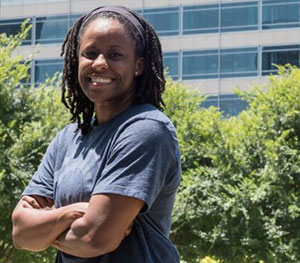 Chelsea Whitaker is a Dallas Area Police Officer and member of the 2005 Baylor Bear Basketball Team that won the National Championship. Her desire is to give others #perspective in order to #bridgethegap. She is a frequent contributor to Law Officer.