I am excited to announce a joint venture with our author and founder of BLUE H.E.L.P., Karen Solomon.  Earlier this year, Karen mentioned an idea to me that was not only important but vastly needed.  She wanted to honor police officers that had succumbed to suicide in a similar way we do for fallen officers and her idea was a website, similar to our friends at the Officer Down Memorial Page.
The timing was unique for us here at Law Officer.  Jason Simoneau, one of our staff members, had been telling me that more needed to be done in the area of police suicide and PTSD.  We had taken baby steps with a partnership with Under The Shield and adding additional articles on the subject but I, was admittedly hesitant.
I'm not only a writer here at Law Officer but I also work everyday in the police culture and often times that culture categorizes law enforcement deaths.  Line of Duty is hero status and suicide, well that is something entirely different.
It has been a taboo subject for decades and as I write this, we will lose more officers to their own handgun in 2017 than by the hands of a bad guy. I know this all too well. During my two decades of law enforcement experience, I have mourned several officers in my agency to suicide while burying just one to a line of duty death.  While I knew what Karen was saying needed to be done, I also knew it was just bold enough to create some controversy and even turn some off.
We told Karen we would help with some of the technology behind the website and while we were doing that, she developed a Facebook page titled, "Honor Them."  Karen started sharing the pictures of the fallen officers to suicide and we shared them as well.
The hate mail started coming.  "I can't believe you would honor officers that made that decision" was one pointed message and a few more came.  I expected it and quite frankly I don't care.
Our profession honors law enforcement when a line of duty death happens no matter the circumstances or situation and we should.  Whether it's a shooting or what we so often refer to as an "accident" we treat those line of duty deaths with reverence and honor, and we should.
While it's true that some suicides happen because an individual made some very poor personal decisions, others happen due to mental illness, PTSD and yes from what they have seen and endured from the job.  We don't place one line of duty death over another and frankly we shouldn't do it with police suicide.
I listened to Karen say the following at the 2017 Emerson Hour, "We often say It is not how they died that matters, it's how they lived…..We don't mean it."
She was right and after I heard that, I was determined that Law Officer should do whatever can be done to help.  Not everyone will be happy with that decision and not everyone will agree.  But frankly, our profession has hidden this painful secret for far too long and it is time to address it and to not hold back.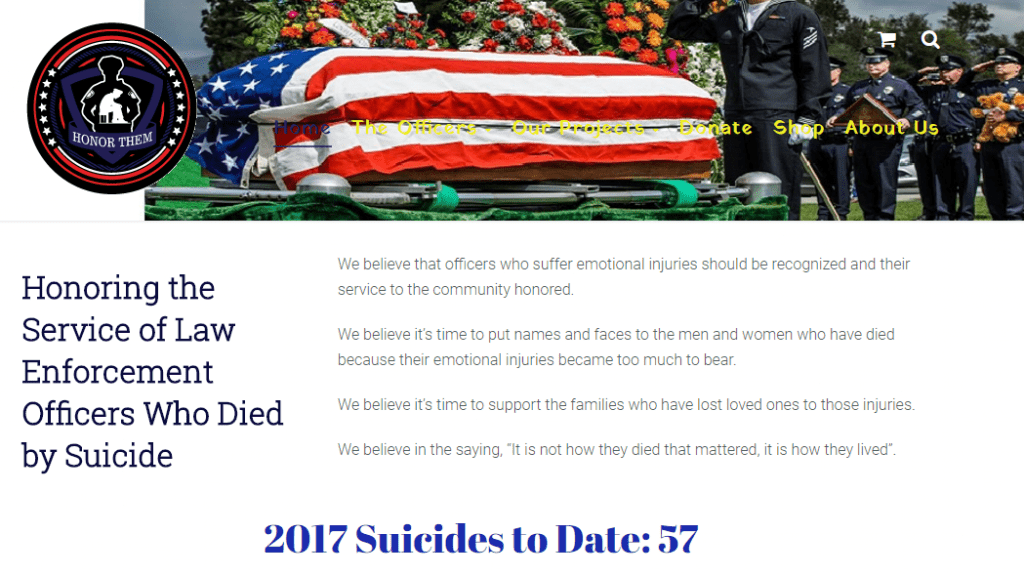 By getting behind the new website, Honor Them, we are not condoning suicide but we are honoring the life of our heroes. Any man or woman that pins that badge on should be honored and we should not judge an entire career by the last moment of their life.
The job caused some of those last moments and for that, we will continue to talk about the issue of police suicide and do everything that we can to prevent it in the future.
We ask you to visit Honor Them, sign up for the newsletter, like them on Facebook and even consider attending their upcoming conference.
We all have a role to play and we encourage each one of you to play yours.
The time is now to Honor Them!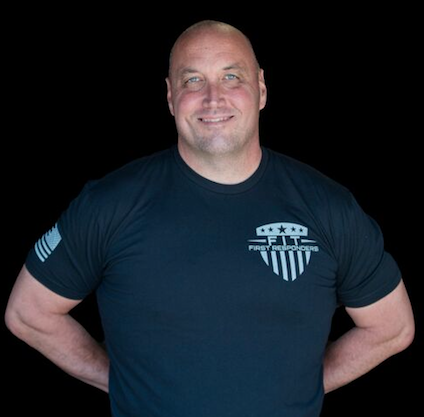 Travis Yates is a writer and editor at Law Officer. An ILEETA Trainer of the Year, his Seminars in Risk Management & Officer Safety have been taught across the United States & Canada. Major Yates is a current Doctoral Student in Strategic Leadership and is a graduate of the FBI National Academy. He is the Director of Training for Law Officer  (www.lawofficer.com) and the Founder of the Courageous Leadership Institute (www.stopcowards.com), providing leadership consulting and training to law enforcement around the world.