The above picture is Southport (IN) Police Lt. Aaron Allen walking his son to his first day of kindergarten just hours before he was murdered.
---
The tragic line of duty death of Southport (Indiana) Lt. Aaron Allen is a stark reminder of the unknown and random dangers of a profession that is often questioned about tactics and procedures.
Southport, Indiana has a population of 1800 with an area less than a mile and when Lt. Allen responded to a vehicle crash with trapped occupants on Thursday afternoon, a gunfight would have been the last thing on his mind.
This is the impossibility of a job that so many think they could do better.
As Lt. Allen approached the car to help.  He saw Jason Brown, 28, inside the car with his seat belt on while upside down. Brown was upset and like every police officer in America would have done, Lt. Allen got inside the car to calm Brown down and in an attempt to free him.
As Allen was in the car, helping the occupants, Brown shot him 14 times.  Brown was not wanted, the car was not stolen and no one can understand why this had to happen.
This job is impossible.
Allen was a six year veteran of the Southport Police Department and had been a police officer for twenty years.  Known as a hard worker and a man that cared deeply for his family and others, his line of duty death is almost too difficult to deal with.
Law enforcement is tasked with the impossible.
We must read minds to determine whether someone needs help or plans to do us harm and if we read wrong, we are often accused of wrongdoing.
In the middle of critical incidents we better turn on that body camera or risk no one believing our story.
We must "de-escalate" at all times and if we must use force it better be the absolute least amount needed as determined by a lawyer or political pundit watching the incident on video from the friendly confines of their home.
And at the same time, when we are called to help, as Lt. Allen was, we are supposed to expect a gunfight?
As Dr. Richard Weinblatt, a former Southport Police Captain stated, "I hugged my son very tight when I got home late tonight from the Southport Police Department.  As a father, I am speechless."
This job is an impossible task and the profession is vulnerable and while no one could ever imagine a sequence of events like we saw in a small town in Indiana yesterday, I wonder how impossible this job has become because of all the internet experts and their memes and their hate?
As was proven yesterday afternoon, the risks are immense and I thank God that this country has men and women willing to take those risks no matter how random they may be or unforgiving some in society are.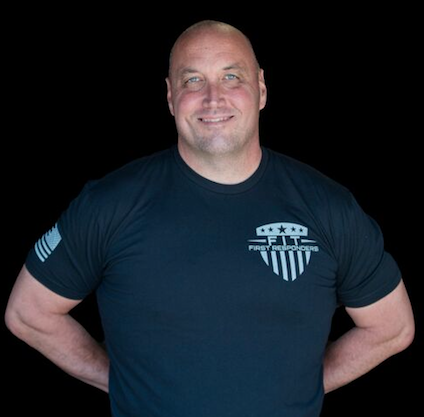 Travis Yates is a writer and editor at Law Officer. An ILEETA Trainer of the Year, his Seminars in Risk Management & Officer Safety have been taught across the United States & Canada. Major Yates is a current Doctoral Student in Strategic Leadership and is a graduate of the FBI National Academy. He is the Director of Training for Law Officer  (www.lawofficer.com) and the Founder of the Courageous Leadership Institute (www.courageousleader.org), providing leadership consulting and training to law enforcement around the world.