I am about to break my own rule in writing.
For the last 12 years, I have written in various publications about national issues as they relate to law enforcement.  I have purposely kept my own agency out of my articles and I have done that out of respect for their support in what I have had the incredible honor to do around the country which includes speaking, training and writing.
In recent months, it didn't matter that I wrote about national issues.  The keyboard cowards that take false narratives and spread lies have attacked some of what I have written and attempted to stain myself and the fine men and women at the Tulsa Police Department.
Yes, the Tulsa Police Department has been a headline in the news for the last nine months and that came to a crescendo last Wednesday when Tulsa Police Officer Betty Shelby was acquitted.
I do not write about Tulsa issues but consider today a break in that rule.
When I saw the demand to Tulsa Police Chief Chuck Jordan to fire Sergeant Dave Walker and the ensuing applause from the crowd it made me sick to my stomach.
Sergeant Dave Walker doesn't need me defending him but it wasn't too long ago that I needed someone to stand up for me and no one did.  I made a promise that I would not waiver when I needed to stand up for someone else.
I understand grief and I know that in that grief there is often a need to blame but to look at a man that has dedicated his life to serving others and a man that is one of the hardest working police officers I have ever seen and accuse him of corruption, a cover up and not doing his job is wrong and our society cannot stand for it.
Sergeant Dave Walker and his team of homicide investigators have done more for black lives in Tulsa than many of those telling lies about him. They have literally investigated hundreds of horrific crimes committed against African Americans.  They have consoled and brought closure to countless families and attacking an honest, hard working man is just plain wrong.
I am not close friends with Sergeant Walker but when I have walked into his office, I find a man that is no-nonsense, honest to the core with ethics at it's highest.
Just because someone doesn't agree with him gives them no right to viciously attack him.  The members of the community that have done that should be ashamed.  The City of Tulsa and the Tulsa Police Department are fortunate to have him.
Sergeant Dave Walker treated the Officer Betty Shelby case like all cases before it and he has treated every case since the exact same way.  He was one of the few that did things the same way in this case and for that, the community should be proud.
Dave Walker stuck with the facts when it seemed like everyone else was spreading lies and what does he get for that honesty and hard work?  He gets accused of horrible actions with a demand for his termination.
Law enforcement wants reform and improvements because with that comes professionalism and those that continue to ask for it that lie and attack individual police officers without any cause what so ever will never be successful in doing so.
Sergeant Dave Walker and his homicide unit are the best in the country.  I am proud to have them and they deserve a community that is equally proud.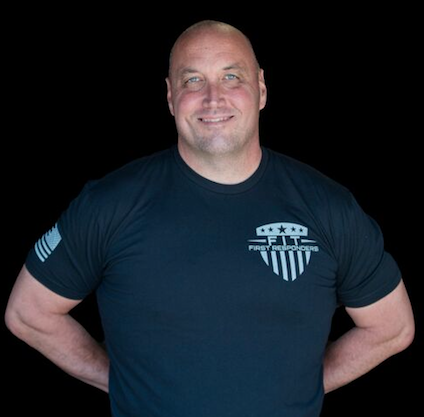 Travis Yates is a writer and editor at Law Officer. An ILEETA Trainer of the Year, his Seminars in Risk Management & Officer Safety have been taught across the United States & Canada. Major Yates is a current Doctoral Student in Strategic Leadership and is a graduate of the FBI National Academy. He is the Director of Training for Law Officer  (www.lawofficer.com) and the Founder of the Courageous Leadership Institute (www.courageousleader.org), providing leadership consulting and training to law enforcement around the world.