Take it from a guy that refused to take typing in high school because "cops hand wrote their reports",  technology and the evolution of policing has gone further and faster than I could ever imagine.  I'll be the first to admit that technology has helped law enforcement not only to become more efficient but also safer but every once in a while I get nostalgic and remember the way it used to be.
After all, who doesn't want to put down the Xbox One Madden 2017 for the 1987 Nintendo Tecmo Bowl or RBI Baseball?  Despite the lack of 4K graphics or terabytes of storage, Bo Jackson was simply phenomenal and phenomenal is what Old School Policing was.  I know looking back is always better than it actually was but here are five things I miss about it.

Suction Cup Note Pad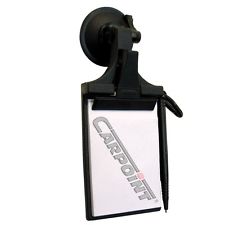 That's right.  Before GPS and In Car Computers, we had the beautiful notepad hanging from the front window by a suction cup.  If you were left handed, you know the issues but I loved it and I miss it.  I suppose I could get one again but there isn't much room left on that same window with the computer screen, Dash-Cameras and various other technological items supposedly making our job simpler.
You want simple.  Give me my notepad back.
CB Radio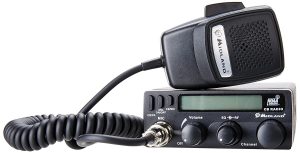 The fancy radios and mini-computers commonly called cell phones are great ways to communicate but there was something special about that CB Radio with the KB40 Magnetic Antenna on your trunk.  I not only had direct communication with my squad mates (as long as they were close) but every other CB fanatic in the immediate area.  More than one bad guy was caught "off radio" which meant the CB Radio did it's job.  It was a rite of passage to take your police car and install this small piece of communication magic.
Scanner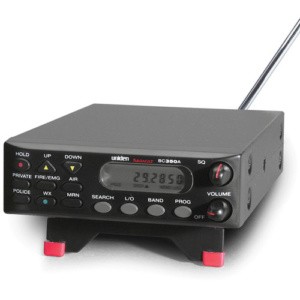 All you newbies may be surprised at this but back in the day, we installed scanners so we could monitor other departments in the area.  With the  advent of the 900 MHz systems, most of that need is gone but before the NSA, we had scanners and some of you know that you often heard more than you wished for.
Oakley Sunglasses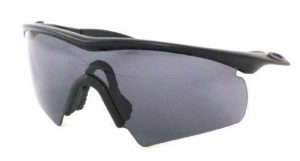 Before everyone from skiers to cyclists to the weekend warrior wore these precious eye gems, one profession and one profession only was identified with the trademark Oakley M Frame.  These were one size fits all and no matter the size of your head, these things wrapped around your face a few times.  They were huge but huge in a good way.  It was trademark "cop" and they were mandatory while working the streets in the early 90's.   If you wore these off duty with your fanny pack there was a 101% chance that you were a cop.
1994 Chevrolet Caprice
Known for it's odd shape, they called it the shamu car but don't dare say that to it's face because the Police Package Chevrolet Caprice built from 1994 to 1996 had a 260 hpLT1 350 c.i. engine that would destroy anything in it's path.  I don't even know what that means but it was a rocket ship on wheels.  I was the proud driver of one in 1995 and I almost turned down a promotion to keep it. Some of you know what I'm talking about and in my seminars, eyes light up from everyone in the room that had the privilege to drive this sexy beast.
I have by no means mentioned everything I miss and you surely have some ideas so leave us your comments and let's take a step back in time together, where foot long, metal kel-lights meet wooden batons.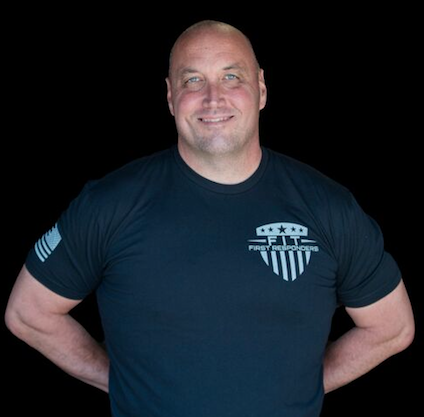 Travis Yates is a writer and editor at Law Officer. An ILEETA Trainer of the Year, his Seminars in Risk Management & Officer Safety have been taught across the United States & Canada. Major Yates is a current Doctoral Student in Strategic Leadership and is a graduate of the FBI National Academy. He is the Director of Training for Law Officer  (www.lawofficer.com) and the Founder of the Courageous Leadership Institute (www.courageousleader.org), providing leadership consulting and training to law enforcement around the world.