One year ago I had the privilege to help launch the first "Train the Trainer" course for Below 100 inside a classroom at the ILEETA Conference in Wheeling, Illinois. I was joined by some of the most respected men in the law enforcement profession which included Dale Stockton, Chief Jeff Chudwin and Brian Willis. Since that time, many other great trainers have joined the cause including Alpharetta (Ga.) Lt. Dennis Valone and the 2012 Law Officer Trainer of the Year, John Bostain.
The momentum that has been garnered through the Below 100 Initiative has been exciting and I've spent more days with Dale Stockton over the course of the last year than I ever could have imagined. But despite the numerous days of training, I still have so much to learn. One lesson occurred just outside that original classroom at ILEETA just a few weeks ago.
When I walked into the hallway and saw Dale Stockton, there had been six days that had passed since the 32nd line of duty death in 2012. Throughout my career I had been accustomed to bad news in law enforcement every two days. But over the last year we had seen numerous examples of several days in between a line-of-duty death, including a 12-day gap in March of this year.
This is where I needed to learn a lesson.
I told Dale we were seeing an unprecedented low level in LODDs this year and I had come to expect that but maybe that wasn't realistic.

Lesson Learned
Why isn't it realistic? For a year I've been to numerous states discussing the Below 100 Initiative and one of the things I discuss in detail is the need to believe that Below 100 will actually happen. With belief comes an attitude change and with an attitude change comes action and with action comes results–and here I was not believing? I was embarrassed just after I said it and it made me realize just how much I was a product of a culture that simply expects tragedy.
No More!
Like many of you, from the moment I stepped inside the police academy, I've been exposed to tragedy. Whether it was stories from those within my own agency who gave the ultimate sacrifice or every Hollywood movie that was ever made about law enforcement, I was predisposed to believe that tragedy will and must happen. Quite frankly that has served as a protector of my emotions through the years. When it happened, I was prepared. When I read about tragedies across the country, I somewhat understood. But, to be honest, that's not good enough.
Lethal Weapon is an old movie and Mel Gibson doesn't exist in our departments in real life and our actions matter. The decisions we make matter and lives don't have to be lost. David Clovis, the General Manager for the California Joint Powers Risk Management Authority, said it best at a recent meeting I attended, "It is a needless waste of life."

Below 100 Is Real
We work in a dangerous environment with psychopaths in every town, and the reality is that we'll never go a year without an LODD. But as Clovis said, so much is "needless." It takes just a few minutes to look at the details of how we die to know that Below 100 is not just possible, it will become real if we just change what we believe.
Righteous Anger
I walked off the stage the next day after seeing Dale Stockton in that hallway and my e-mail went off. Our profession had just lost the 33rd officer in the line of duty in 2012. It was another officer and a different agency but the same story. Providence (RI) Sgt. Max Dorley was killed when his patrol car left the roadway and struck a utility pole.
I read those details and I became angry. Sgt. Dorley never raised his hand at the Oath of Office and said "….With My Life If Need Be….By Running My Car Off The Road." No one ever said that.
We've all been taught that anger is a bad thing and we have all seen the negative results of that. But contrary to that is righteous anger. Righteous anger is merited and justifiable and with regard to how our heroes are dying, it is time for us all to get angry. That anger will bring out emotions and that emotion can be used to work even harder to prevent the next LODD. We owe it to Sgt. Dorley and the countless others that have given the ultimate sacrifice to do everything we can to prevent similar tragedies in the future.
What Can You Do
I told Dale after the 33rd LODD that enough was enough. "We need to get in all 50 states in the next year," I said, and Dale looked at me with a little disbelief before stopping himself as I did just a few days earlier when I didn't believe.
The reality may be that it could be difficult for my feet to be on the ground in all 50 states in the next year, but there's someone from every state reading this right now. Each of you has a circle of influence that you can take this information and it has already been proven that the actions of just one instructor can make a huge difference.
Dennis Valone is travelling the back roads of Georgia as I write and John Bostain spoke to over 2,000 officers about Below 100 since he took the class a year ago. Your actions will make a difference!
Knowledge Matters
I'm still amazed when I ask a group of officers if they know how many officers were killed in the line of duty last year or the current year and they don't know. And as important as the Officer Down Memorial Page is to our profession too many have never heard of it and most don't subscribe to their LODD Alerts.
Knowing when and why our officers die matters, and it will make a difference. It makes a difference because through knowledge we can modify our own behavior to stop repeating any errors that may have contributed to tragedy. For us to get Below 100, it's time for each law enforcement officer to educate themselves on how we die and what we can do to prevent it in the future.

Do You Believe?
Let's be honest about our profession. There are those in every rank who are cynical about everything, including whether we can actually reduce LODDs to Below 100. There are still organizations that refuse to mention the fact that we can indeed get Below 100 by following these tenets.
One year after Below 100 was launched in that Illinois classroom, I say those that think that way have been exposed. It is possible and there are many working hard to make that happen and if we expect it and believe it and our actions follow we'lll be Below 100.
Let's go out there and expect it!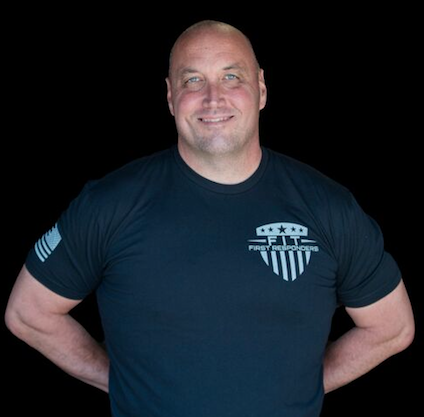 Travis Yates is a writer and editor at Law Officer. An ILEETA Trainer of the Year, his Seminars in Risk Management & Officer Safety have been taught across the United States & Canada. Major Yates is a current Doctoral Student in Strategic Leadership and is a graduate of the FBI National Academy. He is the Director of Training for Law Officer  (www.lawofficer.com) and the Founder of the Courageous Leadership Institute (www.courageousleader.org), providing leadership consulting and training to law enforcement around the world.