Not everyone is cut out for a life of fighting crime.
Take Gavel, a German shepherd who flunked out of a police dog academy in Australia because he "did not display the necessary aptitude for a life on the front line," according to the BBC.
Apparently Gavel was too friendly, and preferred cuddles to tackles.
But the pup had made a good friend, who helped him land on his feet: the governor of Queensland.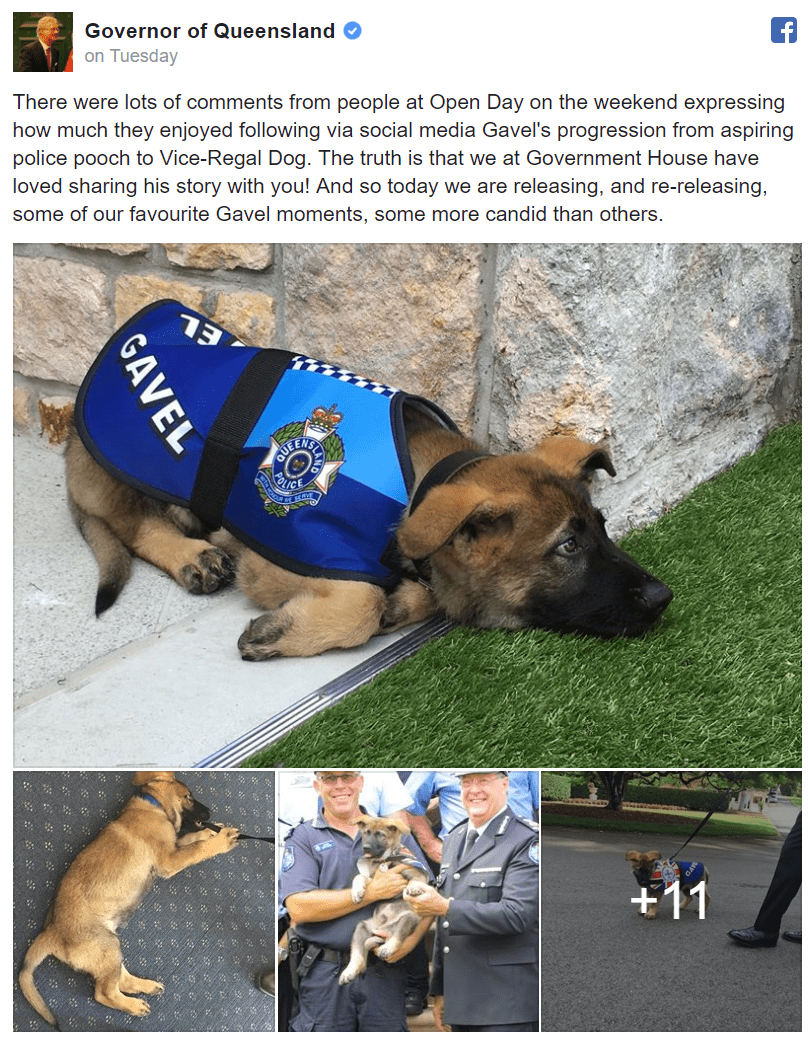 WBAL reports that Gavel's new duties consist of welcoming visitors and tour groups to the grounds of Queensland's Government House.
Law Officer is the only major law enforcement publication and website owned and operated by law enforcement. This unique facet makes Law Officer much more than just a publishing company but is a true advocate for the profession.