The hunt for the killer of Dickson County (TN) Sergeant Daniel Baker has ended.  Baker was shot and killed while responding to a call about a suspicious vehicle on Wednesday.  Dispatchers lost contact with Sergeant Baker after he arrived at the scene and other officers were sent to make contact with him. His vehicle was tracked by GPS and located several miles away by an officer from another agency. His body was located inside of the vehicle.
The subject who shot him was identified and remained at large until earlier today.
Just after the shooting, Erika Castro-Miles was arrested for a charge of first-degree murder, after she fled the scene and hid under a house.
Castro-Miles was an acquaintance of Wiggins and court documents revealed that she saw Steve Wiggins, a longtime violent felon, shoot Deputy Baker.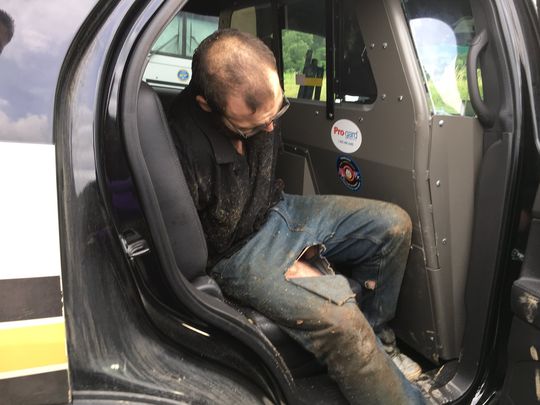 It is unknown how and where Wiggins was located today but the photos released show that he had been outside for some time.
Sergeant Baker was a U.S. Marine Corps veteran and had served with the Dickson County Sheriff's Office for 10 years. He is survived by his wife, children, and family including his father and stepbrother who serve as law enforcement officers with the Spring Hill Police Department.
Law Officer is the only major law enforcement publication and website owned and operated by law enforcement. This unique facet makes Law Officer much more than just a publishing company but is a true advocate for the profession.