[vc_row][vc_column][vc_video link="https://youtu.be/zFRPtEah7dY"][vc_column_text]
A television reporter has been fired after she was caught on video unleashing a vicious, expletive-laden tirade against a Philadelphia police officer including saying that "no wonder everyone wants to blow [cops'] f**king heads off."
Colleen Campbell, 28, was filmed calling a cop a 'f***ing piece of s**t' and trying to spit on another man after she was kicked out of Philadelphia's Helium Comedy Club on Sunday night.
Campbell, who had bragged in the video that she worked at a f***ing news station', was fired from her job at PHL17 soon after the footage emerged.
She was asked to leave the club after multiple warnings for disrupting a show featuring comedian Craig Robinson with her loud whispering. She allegedly then got into a fight with bar staff on the way out.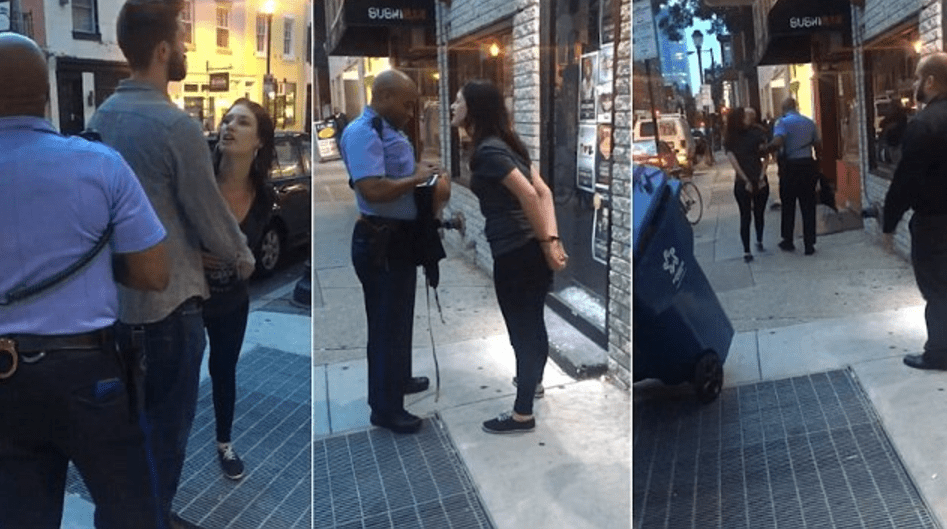 The video of her outside the club, which has since gone viral, was shared on Facebook by New York City comic Wil Sylvince.
'You guys are f***ing dictators… You're f***ing c**k suckers,' Campbell was filmed telling the police officer outside.
'I did not do s**t, I stood there and laughed like the rest of the audience like I should. I did not disrupt anybody.'
The officer, who remained incredibly calm, told Campbell and another man she was with to walk away.
'Or what? Or what, mother f***er? Lick my a**hole,' Campbell told him. 'How about that? F***ing piece of s**t. That's why nobody likes f***ing police… in this f***ing town.'
Read More[/vc_column_text][/vc_column][/vc_row][vc_row][vc_column][/vc_column][/vc_row]
Law Officer is the only major law enforcement publication and website owned and operated by law enforcement. This unique facet makes Law Officer much more than just a publishing company but is a true advocate for the profession.