The Fairfax County Police helped a boy celebrate his birthday on Sunday in Virginia.
An officer from the Fairfax County Police Department surprised now 6-year-old Benjamin at his police-themed birthday party.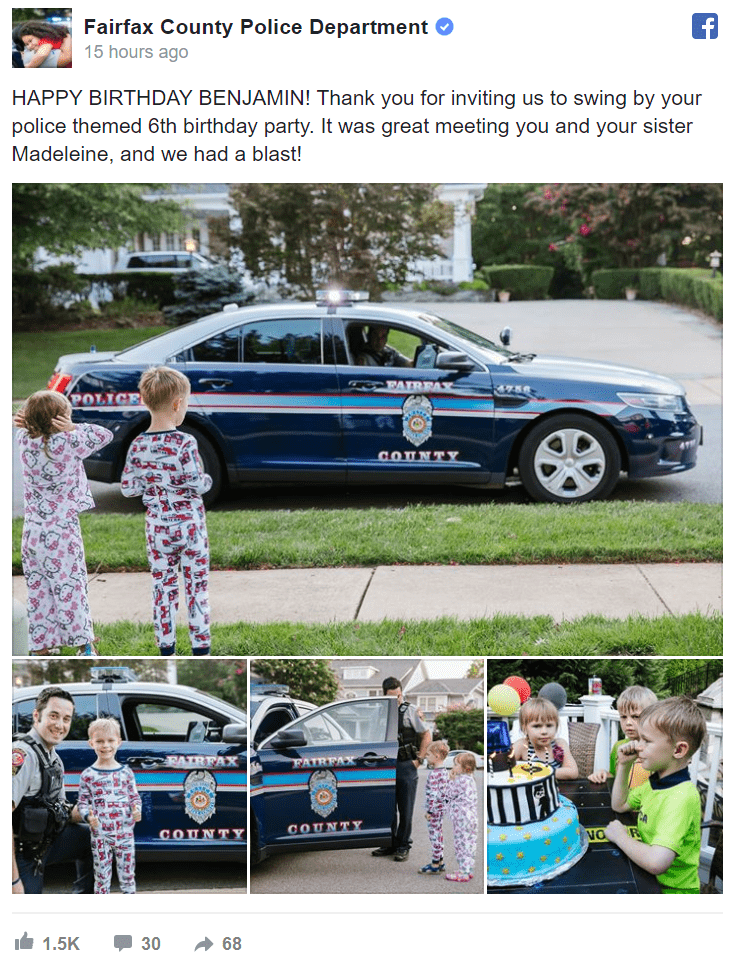 "Thank you for inviting us to swing by your police themed sixth birthday party. It was great meeting you and your sister Madeleine, and we had a blast!" the Fairfax County Police Department posted to Facebook.
Law Officer is the only major law enforcement publication and website owned and operated by law enforcement. This unique facet makes Law Officer much more than just a publishing company but is a true advocate for the profession.