The bitter cold in the Midwest has caused one police department to take action by arresting the ice queen herself — Elsa.
In a viral Facebook post, the McLean Police Department in Illinois jokingly said that due to the extreme cold, officers have placed Elsa under arrest with no bond until further notice.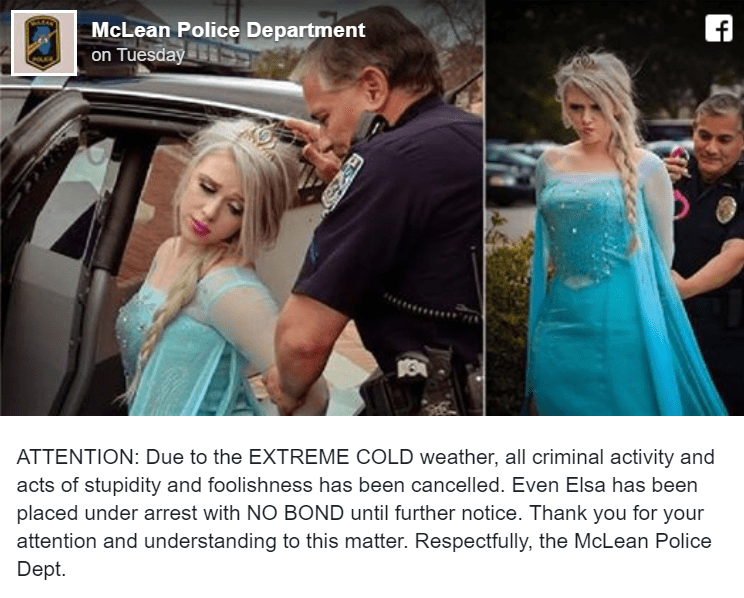 Law Officer is the only major law enforcement publication and website owned and operated by law enforcement. This unique facet makes Law Officer much more than just a publishing company but is a true advocate for the profession.