Palm Springs Police Officers Jose Gilbert Vega and Lesley Zerebny were everything that is right about law enforcement.
Vega was a 35 year veteran that wasn't even supposed to be at work on Saturday.  Zerebny was just 27 years old and had just returned from maternity leave.
[sc name="Article Mobile Ad" ]
On that fateful call on Saturday afternoon, two police officers responded and died together.  One had given over half of his life to the profession and the other was just getting started.
So many accomplishments by one and so much to come for the other.
It doesn't seem right nor fair but then again that is the profession of law enforcement.
Men and women answering the call of duty and never knowing whether it will be their last.  I mourn for their families and for their children.
I'm saddened that it took this tragic event for me to try to get to know who they are.  But isn't that what we are so good at in law enforcement?
We honor the fallen and we sometimes forget to pay attention to the living heroes.
I've set back for a few years and watched a hoard of cowards blast this profession and those in it for issues that are at best sensationalized by the media or worse just plain lies.
America is not great because of those cowards.  It is great because of the men and women like Jose Gilbert Vega, Lesley Zerebny and everyone else that suits up for their shift.
Shame on all of us, including myself, for not paying more attention to the greatness in America.
If you make up these daily heroes in uniform, it is my promise to you that I will do everything that I can to tell the world how great you are.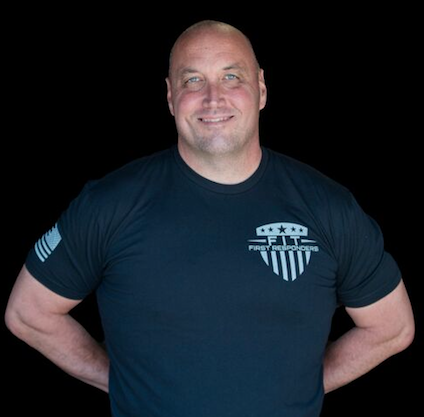 Travis Yates is a writer and editor at Law Officer. An ILEETA Trainer of the Year, his Seminars in Risk Management & Officer Safety have been taught across the United States & Canada. Major Yates is a current Doctoral Student in Strategic Leadership and is a graduate of the FBI National Academy. He is the Director of Training for Law Officer  (www.lawofficer.com) and the Founder of the Courageous Leadership Institute (www.courageousleader.org), providing leadership consulting and training to law enforcement around the world.