There are no part-time heroes in law enforcement.  That is the first thing I thought of when I heard that 25-year-old Officer Christopher Dorman of the Folcroft (PA) Police Department was a part-time officer who had just celebrated his one-year milestone with the department.
At 10 a.m. on Friday, Dorman responded to the report of a man selling drugs at an address.
Suddenly, a common call (if there is such a thing) became an ambush and is now described as one of the most horrific police shootings that the local authorities say they have ever seen.
Donte Brooks Island – also known as Abdul Wahi – fired seven shots from a .40-caliber pistol as Dorman approached, striking him in the face through both cheeks, in his groin, in a leg, and four times in his chest.
Dorman was wearing a ballistic vest.  That vest and his sheer warrior mindset permitted him to shout to dispatchers, "I'm shot in the face! I'm shot in the face!"
The call, broadcast over police radio, captured more shots being fired and Dorman repeating, "I'm shot! I'm shot!"
After firing at two officers who arrived after Dorman was hit – and hitting neither – Island fled, launching a three-hour manhunt that drew nearly 200 officers from across the region.
By Friday afternoon, law enforcement found Island hiding out in an apartment on the same block.
Hours preceding that, authorities had driven armored vehicles up and down the block and evacuated homes.
We know very little details about the seconds that Officer Dorman encountered this coward but we know one thing for sure.  He stood up, he fought, he summoned officers and he is alive today.
The road has not or will not be easy for him.  As of late Friday, Dorman was listed in critical but stable condition.  He has already undergone multiple surgeries and Folcroft police announced on Twitter Friday night that he is expected to make a full recovery.
Officer Dorman grew up in Folcroft and long aspired to be a police officer. At 16, he joined Folcroft's fire company, volunteering mornings and nights throughout high school.
One year ago he joined the Police Department and this summer, he was in the final steps of applying to work for SEPTA Transit Police.
Regardless of whether Chris is part time, full time or which agency he continues his career with, we applaud him.
You sir, are a hero to all of us.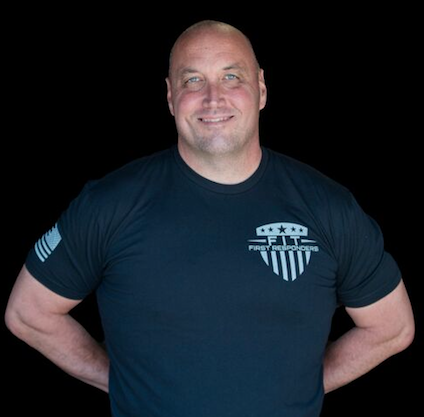 Travis Yates is a writer and editor at Law Officer. An ILEETA Trainer of the Year, his Seminars in Risk Management & Officer Safety have been taught across the United States & Canada. Major Yates is a current Doctoral Student in Strategic Leadership and is a graduate of the FBI National Academy. He is the Director of Training for Law Officer  (www.lawofficer.com) and the Founder of the Courageous Leadership Institute (www.courageousleader.org), providing leadership consulting and training to law enforcement around the world.