A San Antonio police detective was shot outside the Public Safety Headquarters near the San Antonio Police Headquarters late Sunday morning.
According to SAPD Chief William McManus, authorities responded to the scene at 11:40 a.m. on W. Nueva Street and Santa Rosa Street.
[sc name="Article Mobile Ad" ]
Chief McManus said the officer pulled over a vehicle outside of the Public Safety Headquarters. When the officer was inside his vehicle writing the ticket a black vehicle pulled up behind him.
Chief McManus identified the slain officer as 20-year veteran Detective Benjamin Marconi, 50. He said the suspect has not yet been apprehended, and a motive is not known.
The driver of that vehicle got out, walked up to the officer's driver window and shot the officer in the head. The suspect reached into the window and shot the officer a second time.
The suspect then got black in his car and pulled away. Police believe the suspect's vehicle was a black Toyota or Nissan.
According to police, the officer was pronounced dead at the hospital around 12:30 p.m.
The San Antonio Police Department is asking for assistance in identifying the person pictured below. He might have information on the murder of the San Antonio Police Officer according to a post from their facebook page at 7 pm CST on Sunday night.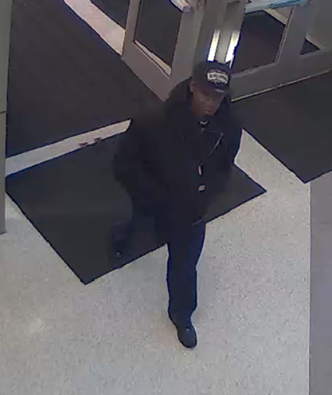 Chief McManus said the suspect is a black male around five foot seven to six feet in height, wearing a grey shirt and black pants. He is clean shaven.
Law Officer is the only major law enforcement publication and website owned and operated by law enforcement. This unique facet makes Law Officer much more than just a publishing company but is a true advocate for the profession.