20 years ago changed everything for me.
Line of duty deaths were nothing new to me.  I grew up in a law enforcement family and I saw what it did to my dad when his friend, Officer Randy Basnett was murdered.  I married my wife in 1995 and I saw what it had done to her.  Her father, Lt. James Pat Grimes was killed in the line of duty.
Despite that, what I experienced on the night of June 10, 1996, changed me and it altered my perspective on just about everything.
I had been a police officer on the streets for 30 months.  I was 24 years old and by my own admission, I didn't know much about the job.  I knew it was fun and I knew I worked with a great bunch of men and women.  That was about it.
I had seen Dick Hobson around.  He was a gym rat, an older guy (basically my age now) and he was well respected.  Dick was a K9 Officer and his dog's name was "Dino."  A few months earlier, Dick had tracked a suspect for me after a lengthy pursuit.  He was good at what he did and when Dick showed up, things were going to get handled.
There was nothing we expected other than that on the night of June 10, 1996.  I was working a downtown beat when a robbery of a local restaurant went out a few miles away.  One thing led to another and we started chasing the suspect.
I was a mile away when they started to track him on foot.  Dick worked nights but he was on his way to work when he heard the call.  Dick Hobson showed up along with my friend, Officer Steve Downie.  One of the few Los Angeles Dodger fans around, we hit it off immediately.  I always respected him because even though I was a "new guy", he treated me well.
Downie and Hobson were there with their dogs and this robber was about to be caught.
I wasn't in the alley when the shots were fired but two of my squad mates were.  The suspect ambushed Dick and Steve before multiple officers shot multiple rounds and killed the coward.
When I arrived, both officers were on the ground and being attended to.  Somehow, myself and Officer Derrick Alexander helped get Dick to the ambulance.  Derrick was in my academy, a mountain of a man and if you recognize his name, you either remember him from his college football days or his sons who both played Division 1 Football.
I remember looking at Derrick and thinking, "this superman we are putting in the ambulance is indestructible."  After all, weren't we all but Hobson, the guy was built like a tree.  His calves alone were the biggest I had ever seen.
Dick was conscious but hurting.  Derrick rode with him in the ambulance and I went back to the scene.  There was much to do.  There had been an officer involved shooting, there was a crime scene and I had squad mates to console.  Heck, I needed to be consoled.
I spent most of the night with Officer Walt Milner, who was involved in the shooting.  I drove Walt to the division and remembered how surreal it all was. Milner had close to 30 years on the job and I looked at him with awe and respect. I remember thinking how calm he seemed and how terrified I was on the inside as I tried to not show it. Dick died early the next morning.
I sobbed and knew nothing would ever be the same.
The years have gone by and a week hardly passes where I don't recall that night, 20 years ago, today.
I've used the line of duty death of Tulsa Police Officer Dick Hobson as motivation, encouragement and awareness.  Most of the officers I work with now weren't here when this happened but I know his legacy remains and it is even present here at Law Officer.
This incident was and continues to be the most defining moment of my career.  I have a duty to use that for the goodness of all.  I pray I can somehow accomplish that.
It is the least that I can do for Tulsa Police Officer Dick Hobson.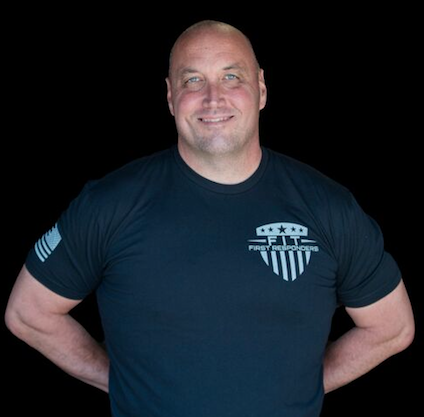 Travis Yates is a writer and editor at Law Officer. An ILEETA Trainer of the Year, his Seminars in Risk Management & Officer Safety have been taught across the United States & Canada. Major Yates is a current Doctoral Student in Strategic Leadership and is a graduate of the FBI National Academy. He is the Director of Training for Law Officer  (www.lawofficer.com) and the Founder of the Courageous Leadership Institute (www.courageousleader.org), providing leadership consulting and training to law enforcement around the world.