Great Mills High School in Maryland was on lockdown after a shooting on Tuesday morning, school officials confirmed.
Fox News reports that the incident was contained and the St. Mary's Sheriff's Office was on the scene, the school said on its website. Maryland State Police were also responding to the incident as well as Agents from the Bureau of Alcohol, Tobacco and Firearms.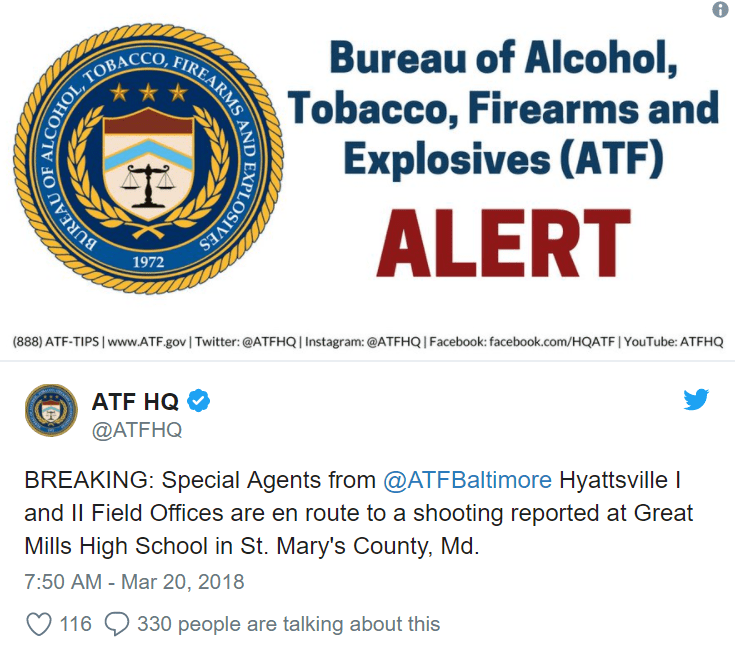 Maryland Gov. Larry Hogan tweeted Tuesday that his office is "closely monitoring the situation at Great Mills High School."
The school is located about 60 miles from Washington, D.C.
In February, the school received several threats of violence.
Law Officer is the only major law enforcement publication and website owned and operated by law enforcement. This unique facet makes Law Officer much more than just a publishing company but is a true advocate for the profession.