The Brandon Blackhawks and the Goodrich Martians high school football teams (Michigan) played each other on Thursday, August 30th. Both communities joined together to honor a fallen police officer who had made an impact in both communities. The goal of this game was to honor Deputy Overall and all first responders who put their lives on the line every day.
Oakland County Sheriff's Deputy Eric Overall was killed in the line of duty on November 23rd, 2017. He was a 22-year veteran of the sheriff's department.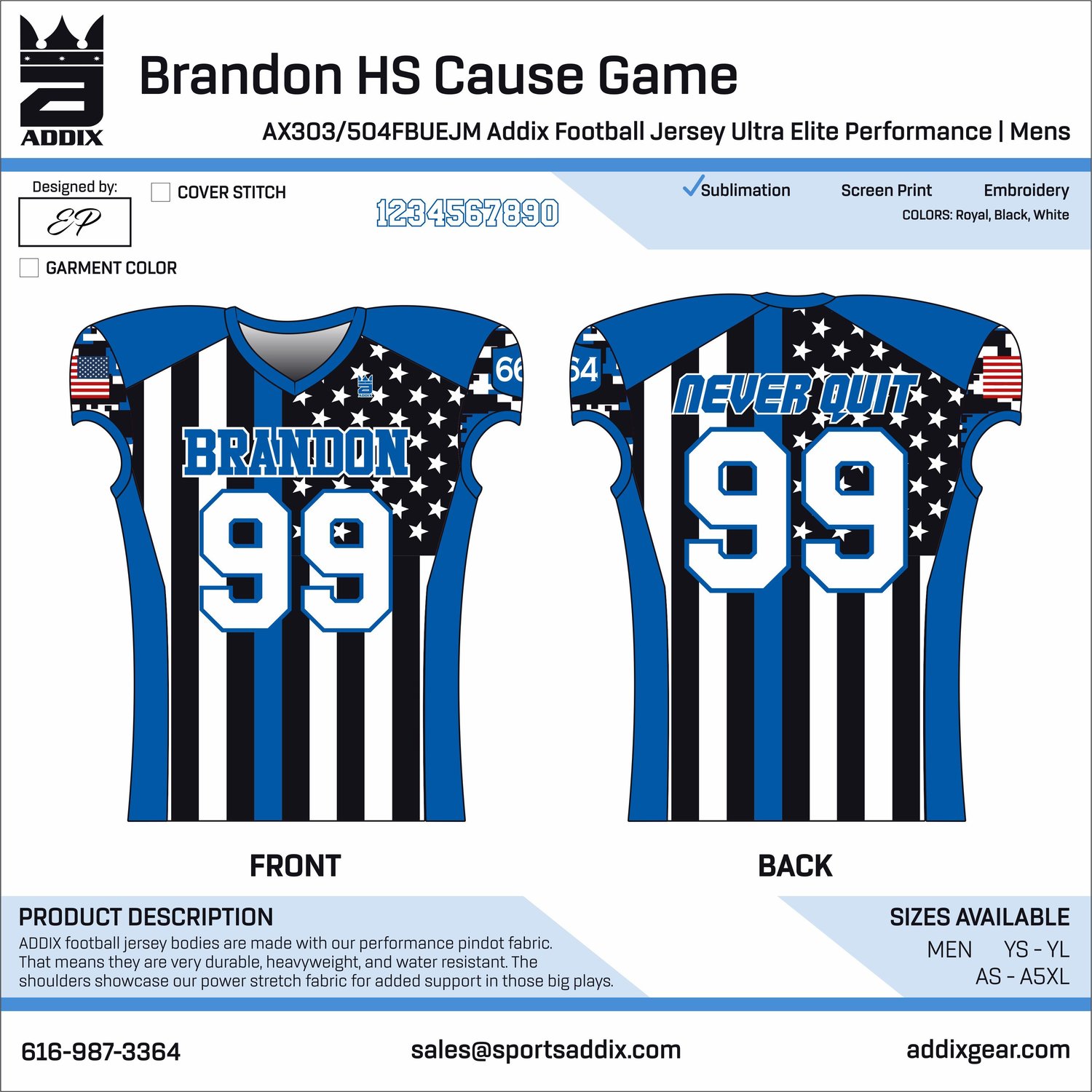 With special cause game jerseys for each teams, the scene was certainly special at Blackhawks Stadium last Thursday. Brandon went on to win the game 26-7. Both teams look forward to continuing to put on this game to continue to honor Deputy Overall and all of our brave first responders.
Jerseys and gear from the game can be purchased here and proceeds are going to a memorial scholarship fund in Deputy Overall's name. The scholarship will be awarded each year to a student looking to enter a career in law enforcement.
Law Officer is the only major law enforcement publication and website owned and operated by law enforcement. This unique facet makes Law Officer much more than just a publishing company but is a true advocate for the profession.