A cow in Indiana stopped at Chick-Fil-A while running away from police over the weekend.
KCTV reports that officers with the Noblesville Police Department spent Saturday afternoon chasing the "wild bovine all over the east side."
At one point, the animal temporarily halted traffic before running in the direction of the popular fast-food restaurant.
Athena Hopkins, who witnessed the bizarre chase, recorded a video of the cow fleeing officers and waiting outside Chick-Fil-A. That video went viral, racking up more than 660,000 views.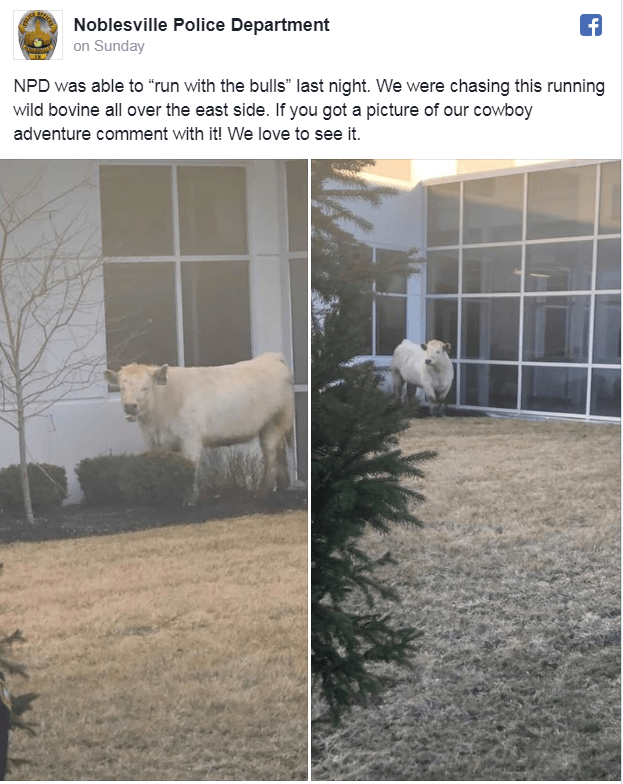 Law Officer is the only major law enforcement publication and website owned and operated by law enforcement. This unique facet makes Law Officer much more than just a publishing company but is a true advocate for the profession.