Reports out of Fayetteville (AR) of the leading candidate for the 2017 Heisman Trophy winner Baker Mayfield being tackled and arrested by a police officer sent the Twitter world on fire.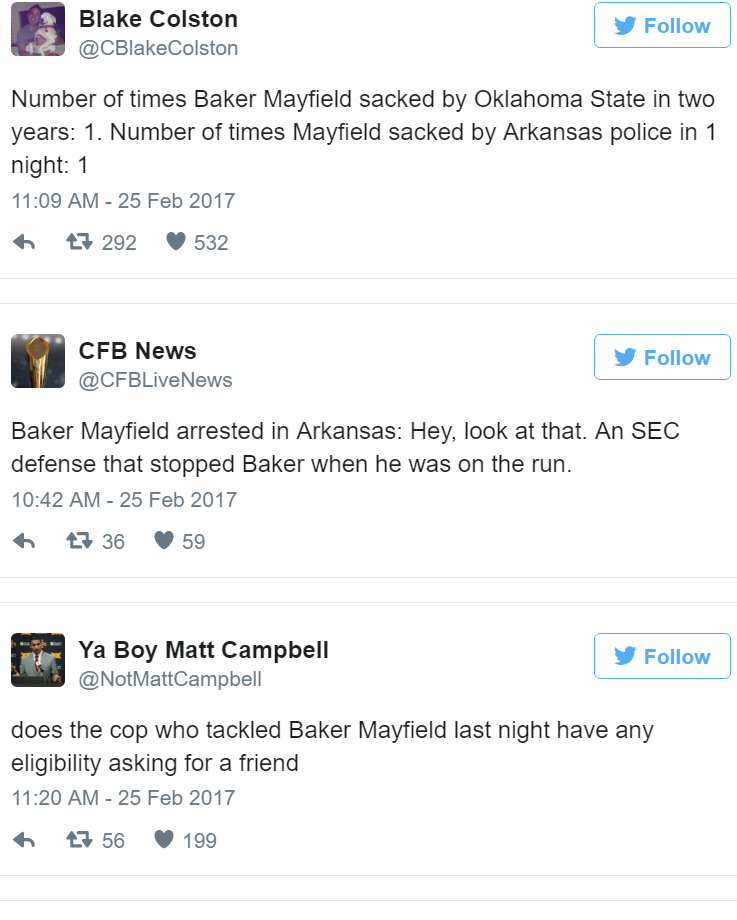 While Mayfield or the Oklahoma Sooners have yet to comment, there has been plenty said online.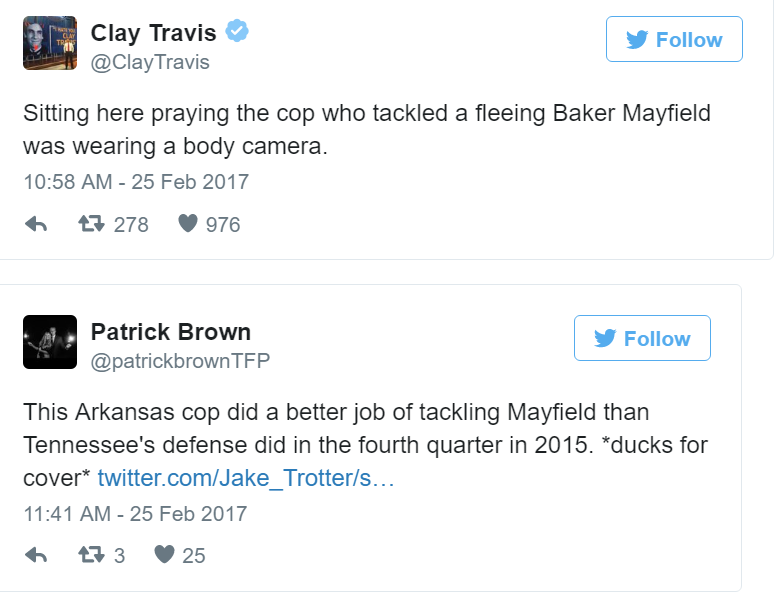 Law Officer is the only major law enforcement publication and website owned and operated by law enforcement. This unique facet makes Law Officer much more than just a publishing company but is a true advocate for the profession.