Law Officer Magazine Columnist Charles E. (Chuck) Humes, Jr. was inducted into The Law Enforcement Officer Hall of Fame, receiving the 2018 Lifetime Achievement Award. The legendary Chuck Remsburg traveled from Chicago to present the award to Humes.
Sgt. Humes is a  32-year retired veteran of the Toledo, Ohio PD. Independent of his department, he achieved international recognition as one of the pioneers of modern, realistic police defensive tactics training and as a tactical author, whose training articles commenced in 1983 with Police Product News. In all, and now half-way into his fourth decade of training, his columns and articles have been published in six additional US published law enforcement magazines, one French LE magazine, and numerous other websites. In addition to producing the globally utilized training video Dynamic Striking Techniques, he has taught seminars and instructor certification schools as far West as Alaska, and as far East as North Carolina and trained instructors from across the globe at the International Training Conferences of the International Law Enforcement Educators and Trainers Association (ILEETA).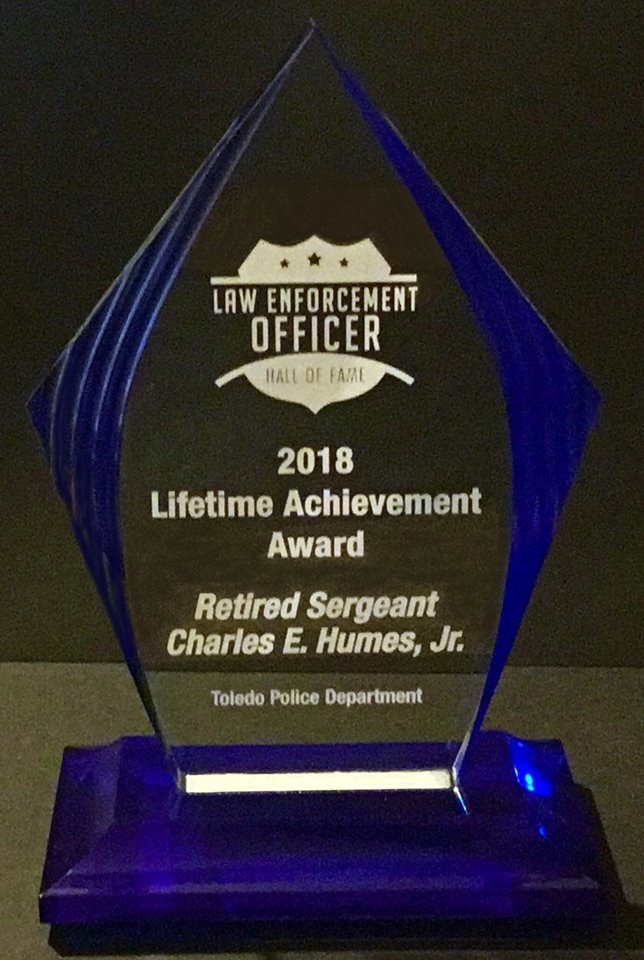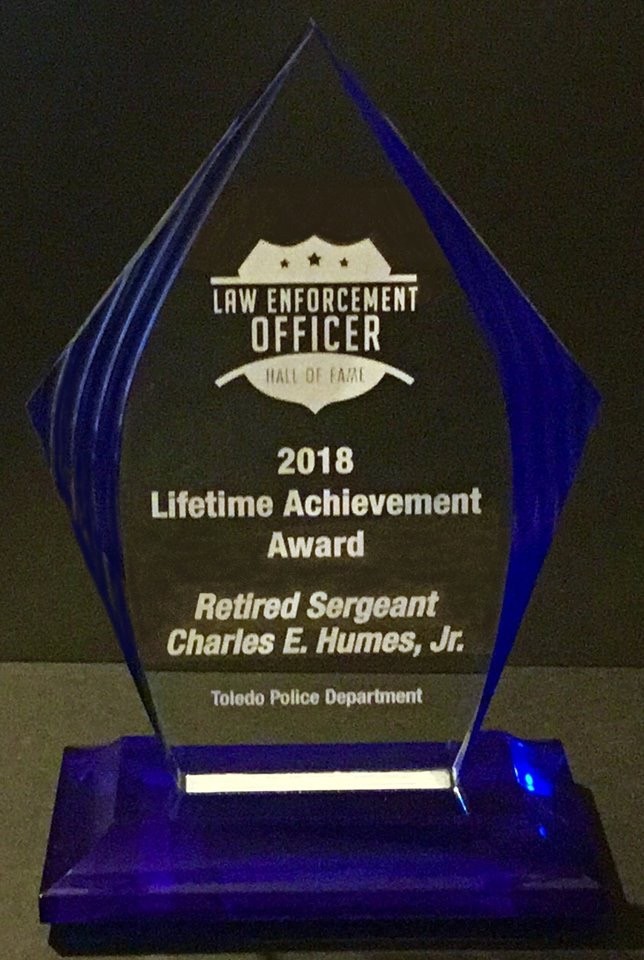 The legendary Chuck Remsberg (photo-left) made the presentation of Humes' award. Mr. Remsberg is the author of the STREET SURVIVAL series of books, co-founder of the original STREET SURVIVAL Seminar, and the Editor-in-Chief of Force Science News.  The induction ceremony took place in the Toledo suburb of Maumee, Ohio.
Humes has been a tireless advocate for law enforcement training and leadership throughout his career and into retirement.  I cannot name anyone else that has brought the passion, integrity and humbleness to this fine profession more than my friend Chuck Humes.  It is certainly refreshing to see "one of the good guys" receive this incredible honor and prestigious award.
Six other Law Enforcement Officers who have excelled above and beyond in the line of duty were also inducted at the event. They include:
Distinguished Service Award
Deputy Director, Retired Earl D. Mack, Jr.
Ohio Dept. of Public Safety
School Resource Officer Of The Year
Officer Sara Shaw
Oregon, Ohio Police Department
Never Forgotten Award
Deputy Sheriff Ethan Collins
Fairfield County, Ohio
Courage in Service Award
Sergeant Matthew Ayers
Toledo, Ohio Police Department
Career Achievement Award
Chief Brad Weis
Genoa, Ohio Police Department
Career Achievement Award
Detective Scott Frank
Bowling Green, Ohio Police Department
For more information, contact Megan Stockburger, co-chair of the event, at: mstockburger@gorillas-gazelles.com or visit the LEO Hall of Fame's website at: https://LEOHOF.COM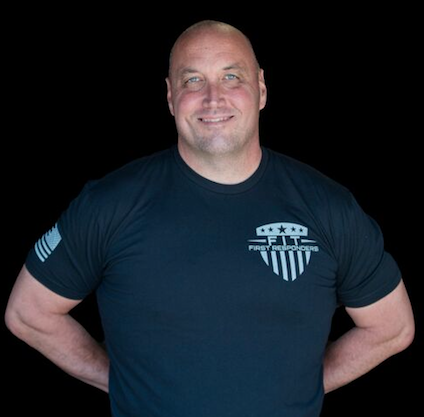 Travis Yates is a writer and editor at Law Officer. An ILEETA Trainer of the Year, his Seminars in Risk Management & Officer Safety have been taught across the United States & Canada. Major Yates is a current Doctoral Student in Strategic Leadership and is a graduate of the FBI National Academy. He is the Director of Training for Law Officer  (www.lawofficer.com) and the Founder of the Courageous Leadership Institute (www.courageousleader.org), providing leadership consulting and training to law enforcement around the world.