Several Houston police officers have been shot, according to HPD Chief Art Acevedo.
Houston Police Union President confirmed five officers were hit.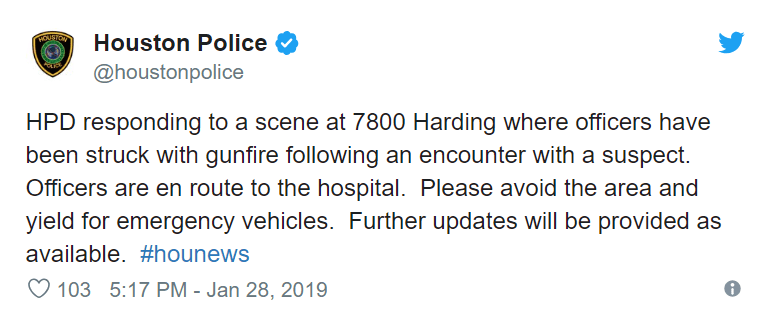 Houston Mayor Sylvester Turner tweeted that the suspect is also down.
The incident happened late Monday afternoon in the 7800 block of Harding in southeast Houston.
Law Officer is the only major law enforcement publication and website owned and operated by law enforcement. This unique facet makes Law Officer much more than just a publishing company but is a true advocate for the profession.