[vc_row][vc_column][vc_column_text]Bobby Smith, a Louisiana State Trooper who was shot in the face and blinded in the line of duty in 1986 died on October 2, 2016.  He was 66 years old.
Smith took the tragedy that occurred to him and later obtained a PhD and eventually returned to State Police as the agency's director of peer support counseling and stress management and a staff advisor.
[sc name="Article Mobile Ad" ]
He was an author and worldwide motivational speaker on overcoming obstacles. His story evolved throughout his life as he lost one child to a drug overdose and another to a car wreck.
"We lost a part of all of us this morning, but Bobby Smith continues to guide all whom he touched," State Police Superintendent Col. Mike Edmonson said. "Heaven has welcomed home a hero."
Smith, then 33, was working a sobriety checkpoint in Franklin Parish on March 14, 1986 when Fred Anderson Jr. sped through it. Smith pursued Anderson, a violent drug dealer, and stopped him about a half mile from the checkpoint.
As Trooper Smith approached the suspect's car, Anderson pointed a .12-gauge shotgun at him and fired. Smith avoided the blast and returned fire but Anderson unloaded another round, which struck Smith in the face and caused permanent blindness. Other officers on the scene killed Anderson.
In 2001, Bobby founded and served as the director of FORTE – Foundation for Officers Recovering from Traumatic Events. He is the author of three books: Visions of Courage: The Bobby Smith Story; The Will to Survive; and What's In Your Heart Comes Out Your Mouth, which was published in April 2013.
Bobby Smith was one of the most sought after speakers in law enforcement, averaging 120 speaking engagements a year and he spoke to over 1 million police officers worldwide since 1995.  Only a few other speakers will ever be able to come close to that achievement.
I had the pleasure to see Bobby on several occasions and it was always a day you could never forget.  Bobby Smith was a legend in law enforcement.  He loved his family, his God and the Louisiana State Police.
Our profession also loved Bobby.
His sense of humor was about as good as it gets.  I remember one time we had a long conversation about Michael Jordan and Bobby kept describing how he loved watching him win the NBA Championships and he kept talking in detail about him until I realized he was messing with me.  Bobby Smith never saw Michael Jordan win an NBA Championship but he sure loved giving me and others a hard time about his blindness.
He told his audiences that he flunked out of blind school.  "What are they thinking putting a State Trooper in a blind school" Bobby would say.
Bobby Smith, we miss you.
Bobby had just returned from the funeral of West Baton Rouge Parish Sheriff's Deputy Donna LeBlanc and her 20-year-old daughter on Saturday.  They were murdered by a neighbor.  That day (October 1) was exactly 19 years from when his own daughter, Kim, was buried at the age of 22 after a car wreck.  It was during Bobby's discussion of the death of his daughter that I think many in the audience remember the most.  The pain and suffering was so real coming out of him and we are blessed that Bobby used these tragedies for the good of us all.
His legacy will live on for generations of crime fighters
One attendee of Trooper Smith's class said this in an online comment, "I look forward to the day that I can once again hear another one of your lectures and shake your hand. May the dear Lord keep giving you the strength and wisdom to continue to provide to officers the real insight on what their lives should and could be."
Well sir, I've met Bobby Smith and I know his heart and His Savior.  We will never hear Bobby lecture again on this earth but I will see him and hear him one day behind Heaven's Gate and for the first time, Bobby Smith will see me.
Goodbye Trooper Bobby Smith.  We all love you….[/vc_column_text][/vc_column][/vc_row][vc_row][vc_column][vc_video link="https://youtu.be/rh3KgUHN-vI" src=""https://www.youtube.com/embed/rh3KgUHN-vI"" width=""560"" height=""315"" frameborder=""0""][/vc_column][/vc_row]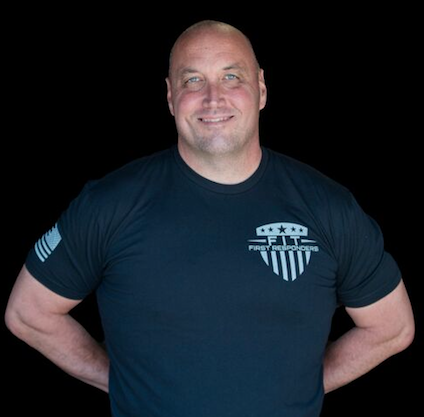 Travis Yates is a writer and editor at Law Officer. An ILEETA Trainer of the Year, his Seminars in Risk Management & Officer Safety have been taught across the United States & Canada. Major Yates is a current Doctoral Student in Strategic Leadership and is a graduate of the FBI National Academy. He is the Director of Training for Law Officer  (www.lawofficer.com) and the Founder of the Courageous Leadership Institute (www.stopcowards.com), providing leadership consulting and training to law enforcement around the world.