This past week has been an onslaught of tragic news for law enforcement.  Seven police officers were killed in six days and all but one were gunned down by assailants.   Four officers were murdered on February 10th and in between each tragedy we heard news of officers being shot across the country including two in Baton Rouge and one in Mississippi.
As we previously pointed out, many are asking why President Obama has been so silent during this violence against law enforcement.  Indeed, I can't recall this many officers murdered in such a short time in recent years and the President has probably brought this critique on himself.   He was quick to speak out on local police matters when his friend, Henry Gates, was arrested and while the President eventually called the arresting officer to apologize to him, it was odd to see the President of the United States speak out on a local police matter when he did not know all of the facts.
Personally, I chalked it up to a rookie mistake and didn't think much of it.  Others had immediate concerns. Law Officer Columnist William Gage was one of those and he stated "this was insight into the President's psyche and overall view of law enforcement."  Arizona Sheriff Paul Babeu said "that's his lens on how he sees our heroes and our protectors." The concerns of Babeu and Gage were validated as we have watched President Obama quickly give a statement when convenience store robber Michael Brown was shot and killed by a white police officer.  He did the same for Trayvon Martin and again for Laquan McDonald.  I'll also give the President a pass on those comments.  Those communities were mired in controversy and potential violence and there are times a President must calm the country.  The debate continues on whether these selected remarks actually did that or made the issue of race relations worse but in our opinion sending White House Representatives to the funeral of felon Michael Brown was a mistake.  That action sent the message that Brown was a victim and of course we now know he was a felon that was trying to kill a police officer.
Maybe the President recognized that mistake which prompted Vice President Joe Biden to attend the funeral of New York City Detective Rafael Ramos, who was ambushed along with Detective Wenjian Liu in a car on December 20, 2014. These deaths took place on the heels of the Ferguson riots.  While the White House may have felt pressure to attend we would like to think that Biden, a long time supporter of law enforcement, went because it was the right thing to do.  That would be the only law enforcement funeral the White House would ever attend under President Obama.
As we see it, the President deserves every bit of the blame here.  We would not expect a sitting President to comment on local police matters but this one has and if you are going to do that there is an expectation that those comments that come in times of police controversy will also come in police tragedy.
Some may point out that President Obama has spoken at the annual Police Memorial Service on the Capital Grounds each May.  That is a designated day each year set aside for law enforcement where the President is expected to speak,  Indeed he has spoken in four of the previous seven years but those acts aren't enough for many in law enforcement.  One of those is Carroll County Sheriff James T. DeWees who the placed the text on Facebook to a letter he wrote to President Obama this week.  In the lettet he makes reference to the two sheriff deputies murdered in Harford County, just 50 miles from Washington D.C.
"…….I understand that you are a busy man and are being pulled in multiple directions every day of the week. But, when my president doesn't take the time to openly recognize the sacrifices that brave men & women of law enforcement make each day to keep domestic peace, I'm disappointed! I suspect that if these same deputies walked in to a restaurant, and without provocation shot and killed an innocent man, you and your staff would quickly whisk their family away to Washington for a future speech to make an example of police officers nationwide."
Sheriff DeWees expresses what many in the profession believe.   It has been a very tough time for law enforcement and while there is no doubt a sensitivity towards any perceived attack against the profession, we believe there is merit for the belief that President Obama has been silent when it comes to the violence heaped against the profession.
We see it as a balancing issue.  Simply put, the President is unbalanced on the issue.  He has repeatedly shown that he is quick to talk and act when he believes law enforcement has done something wrong but slow when law enforcement are the victims or need support for their mission.
President Obama still has time to regain his balance with law enforcement.  As one officer said to us this week, "these are domestic threats killing your domestic troops, Mr. President. When will you hear our cries for help? Or will you continue to remain silent."
We say the President does not have to stay silent.  We ask him to speak loudly in support of the men and women protecting the homeland.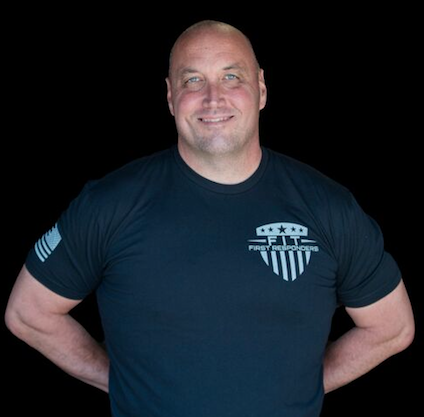 Travis Yates is a writer and editor at Law Officer. An ILEETA Trainer of the Year, his Seminars in Risk Management & Officer Safety have been taught across the United States & Canada. Major Yates is a current Doctoral Student in Strategic Leadership and is a graduate of the FBI National Academy. He is the Director of Training for Law Officer  (www.lawofficer.com) and the Founder of the Courageous Leadership Institute (www.courageousleader.org), providing leadership consulting and training to law enforcement around the world.