The history of America is wrought with evil and hate and I was painfully reminded of this after watching the excellent movie, Free State of Jones. It chronicles how blacks were treated in the years following their emancipation from slavery and while it stopped, that outward, public mistreatment would continue into the Civil Rights Era just a few decades ago.  How could that have occurred in America?
How could we justify not sitting next to someone in a restaurant because of what they looked like?
How could we justify denying someone access to resources because of what they looked like?
How could we call others vile and hateful names because of what they looked like?
How could we kill and/or hurt someone because of what they looked like?
I really can't answer that question but I know this, hate and evil has not left this country.  We do see it today.
We see police officers being spit on.
We see police officers being called pigs or even worse.
We see others refusing to sit next to a police officer.
We see the denial of equipment by our own government that can help police officers combat violence.
We see police officers being assaulted.
We see police officers being murdered.
And much of it, is just because they wear a uniform.
It is not my intent to demean the wrongs and injustices of minorities in America today.  Of course there are awful, hateful things that occur and when  we speak about discrimination of those in uniform, that also includes minorities.  In fact, I have seen some of the worse behavior committed against cops directed towards minorities in uniforms.
Las Vegas Metro Lt. Randy Sutton (ret) said it best.  "How truly sad that our nation is deteriorating morally and spiritually and those who defend her have become the news 'second class' citizen."
From slavery to the KKK to Jim Crow Laws, nothing much has changed in this country.  We continue to hate and we continue to kill and the only difference now is we are doing it to those in uniform.  Just like the Slavery and the  Civil Rights Era, many good people rose up to defend our African American Citizens and through time, activism and the political process, we made great strides.  Those days are not over with but the target of hate has indeed moved towards are heroes in uniform.
It is time for our country to stand against it.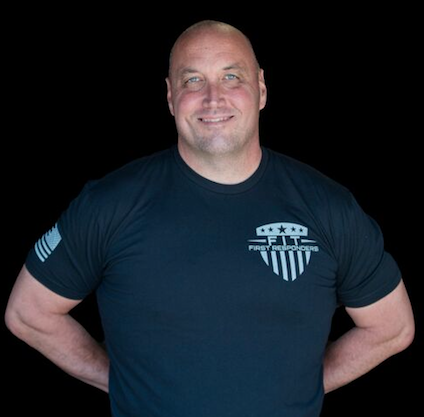 Travis Yates is a writer and editor at Law Officer. An ILEETA Trainer of the Year, his Seminars in Risk Management & Officer Safety have been taught across the United States & Canada. Major Yates is a current Doctoral Student in Strategic Leadership and is a graduate of the FBI National Academy. He is the Director of Training for Law Officer  (www.lawofficer.com) and the Founder of the Courageous Leadership Institute (www.courageousleader.org), providing leadership consulting and training to law enforcement around the world.