President Obama just can't help himself.  Within 24 hours of two police shootings involving African Americans and white police officers, he makes a statement about the local police cases and he did it from Poland.
He said he felt compelled to address the shootings in a televised statement and on Facebook because of the "extraordinary interest" in the incidents.
He said he was "deeply troubled" and that "regardless of the outcome of such investigations, what's clear is that these fatal shootings are not isolated incidents" and "are symptomatic of the broader challenges within our criminal justice system" including "racial disparities."
We have become accustomed to the President opening his mouth on local police incidents since he began his Presidency.  From the famous "beer summit" in his first year in office where he was clearly wrong to his quick statements on Ferguson, where the officer was cleared by the DOJ, Mr. Obama is a slow learner.
I wouldn't mind if he made statements today but those statements should have served to calm the tensions of Americans and to encourage them to wait for the investigative outcome of each case.  He did neither.
Instead, President Obama danced with his words and told America that what occurred over the last few days in Minnesota and Louisiana are problems despite not one drip of investigative evidence being done on either case.  Unlike the President, I don't call a grainy cell phone video, a Facebook Live video showing a man dying and countless media pundits to be the final story of what should be an exhaustive investigation.
There was no waiting for that.  The President had to speak and the protests began and the violence erupted and this time, the violence was against law enforcement in the City of Dallas.
As I write this, three Dallas Police Officers are dead and one Dallas Area Rapid Transit Officer is dead.  Several other officers were shot.
I'm not blaming the President for the violence but I am blaming his narrative.
Did you read between the lines?  He stated, "regardless of the outcome" these shootings are not isolated incidents and a few words later mentions "racial disparities."
So does he not care about the outcome of the investigation?  Does he realize that police officers encounter millions of citizens each week with no force used? How can he call two cell phone videos evidence of "racial disparities."
As usual, he is speaking about things he knows nothing about and if you have a proclivity for violence against cops, I just don't see how this hyperbole helps one's mindset.
I've been particularly tough on President Obama but he has not helped himself in regards to law enforcement issues.  I don't think he hates cops.  I just think that he has a predisposed notion that racism is ingrained in the profession and that gets in the way of sound decision making in these incidents.
Unfortunately tonight's events in Dallas will give him something else to talk about.  It's a local police issue and I will wait to see what he has to say.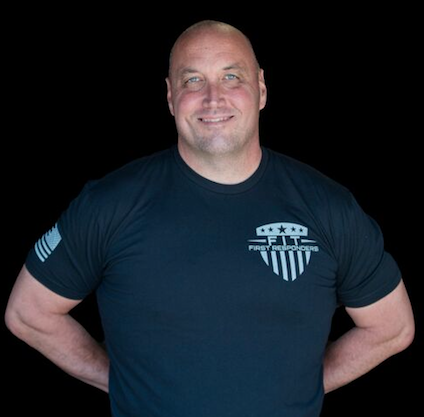 Travis Yates is a writer and editor at Law Officer. An ILEETA Trainer of the Year, his Seminars in Risk Management & Officer Safety have been taught across the United States & Canada. Major Yates is a current Doctoral Student in Strategic Leadership and is a graduate of the FBI National Academy. He is the Director of Training for Law Officer  (www.lawofficer.com) and the Founder of the Courageous Leadership Institute (www.courageousleader.org), providing leadership consulting and training to law enforcement around the world.