The President  spoke at 1 pm (CST) today.  He did what a President had to do and he excelled at it.  He offered his prayers and told the City of Orlando that he would do all he could to support them.
He called this incident an "act of terrorism."
He thanked law enforcement and  cited their "courage" and "professionalism."
Thank you President for recognizing the heroes in Orlando.  There were 300 citizens inside the club.  Their quick, decisive actions no doubt saved hundreds.
And now, Mr. President, it is time for you to step up.
You have spent your tenure discussing how the "militarization" of police is wrong.
You have blocked federal funding for the very equipment that the police used in San Bernardino and now in Orlando to STOP terrorists.
You have misled the America public by flaunting police "tanks" as your reason but the truth is that they aren't tanks and are the very vehicles that broke down a wall in an Orlando Club early this morning and saved lives.
We continue to see images of police dealing with rioters without the proper equipment to do so including riot gear and Kevlar helmets.  You have also blocked funding for these items.  The very items that saved at least one officer's life a few hours ago.
The Orlando Police Department released a photo of a Kevlar helmet worn by a SWAT member during the raid on the terrorist suspect.  Their Twitter post said, "In hail of gunfire in which suspect was killed.  OPD officer was hit.  Kevlar helmet saved his life."
Mr. President, I know politics is your job and it is an election year and just about everything being said from the White House is calculated but this must be done.
Law enforcement has been tough on you.  We feel like we do not have your support and we are perplexed by some of your decisions but we need this.  We need you to help us prepare for what has happened during your presidency and what will happen after you are gone.
I do know that local governments could purchase the equipment but you know, just like I know, that these kind of "high price" items are almost an impossibility with the budget restraints on local departments.
Mr. President, you have spent billions on outfitting personnel from other countries during your tenure.  It is not too late.  You can do the right thing.  We need it.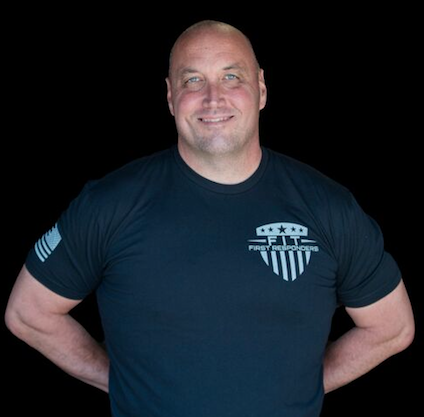 Travis Yates is a writer and editor at Law Officer. An ILEETA Trainer of the Year, his Seminars in Risk Management & Officer Safety have been taught across the United States & Canada. Major Yates is a current Doctoral Student in Strategic Leadership and is a graduate of the FBI National Academy. He is the Director of Training for Law Officer  (www.lawofficer.com) and the Founder of the Courageous Leadership Institute (www.courageousleader.org), providing leadership consulting and training to law enforcement around the world.