Those that often critique law enforcement will refuse to watch the video of the last traffic stop of Tecumseh Police Officer Justin Terney.  The ten minute video will take too much time out of their precious day and it would educate them far beyond what their simpleton thoughts can allow.
I've become all too accustomed and even experienced the "police activist" from his mother's basement firing off social media posts and press releases without one ounce of education on law enforcement, tactics  or context.
So when I woke up this morning and watched a heartbreaking ten minute dash-cam video of Officer Justin Terney stopping the coward murderer Byron Shepard, my mind immediately went to the absolute losers attacking law enforcement across the country.
Where are they now I ask?
Where are your comments now?
Where is your outrage?
I'm not dismissing good people, with good character that have a desire to see law enforcement as professional as it can possibly be.  I can get along with those citizens and we have a lot in common.  I want to see the same thing.
But when weak minded cowards and politicians sit back and yell "hands up, don't shoot" when that is the biggest lie ever perpetrated against law enforcement, I laugh at their stupidity.
What I saw in Officer Justin Terney's last act on earth was a police officer doing his job in an admiral and professional manner.  After stopping a vehicle for a broken taillight, he surmised that something wasn't right and his investigation led him to the passenger.
His demeanor was calm and polite.  His tactics were sound and there were no indications that the man he was having a cordial conversation with was about to murder him.
It was a traffic stop I have seen or conducted a thousand times which is what made it all the more disturbing.
Nine minutes into the stop, the passenger runs and Officer Terney follows.
That is something the keyboard warriors attacking cops will never do…..place their life on the line for the community or even run after anything other than their refrigerator.
Heck, they won't even watch this video or acknowledge the sacrifice that Officer Terney and others make on a daily basis.
It is this hatred that fuels the attack on law enforcement and it is the attacks on law enforcement why we must not be silent.  It is why I will never be silent.
As Justin caught up to this coward, just off camera, he utilized his TASER.  There have been some that criticize him for that but there had been no indication of the suspect having a gun at this point.
An altercation ensues with another brief foot pursuit and then shots are fired.
This incident shows just how vulnerable our profession is and it shows why those that are so quick to critique will never understand because they refuse to understand.
We live in a time where we can watch six angles of high definition replay of a NFL Catch and all disagree for weeks whether it was a catch but someone not educated in law enforcement can watch 30 seconds of an altercation and demand that cops go to prison.
Then we have Tecumseh Police Officer Justin Terney.  His entire life and career was ahead of him.  Advancing in his career, becoming a dad, a husband and a grandfather were all swiftly taken from him this past Sunday night and for what?
So some "Social Justice Warrior" can hide their head in the sand just to pop out next week and demand "no justice-no peace?"
They didn't deserve any mentioning here and they won't deserve attention next week.
What does deserve attention now and forever is the sacrifice that Justin and so many others have made.
May God Bless them, their families and their communities for now and forever.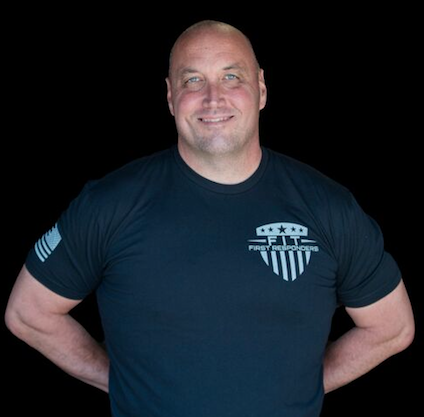 Travis Yates is a writer and editor at Law Officer. An ILEETA Trainer of the Year, his Seminars in Risk Management & Officer Safety have been taught across the United States & Canada. Major Yates is a current Doctoral Student in Strategic Leadership and is a graduate of the FBI National Academy. He is the Director of Training for Law Officer  (www.lawofficer.com) and the Founder of the Courageous Leadership Institute (www.courageousleader.org), providing leadership consulting and training to law enforcement around the world.