Someone just asked me if female officers ever get murdered. Yes. Yes they do.
Officer Miosotis Familia was sitting in a marked police vehicle with her partner just after midnight. In an unprovoked attack, Alexander Bonds approached the vehicle and shot her in the head. Bonds was on parole for robbery. He had a previous incident where he allegedly assaulted a police officer with brass knuckles. Officers located Bonds a block away from where he shot Officer Familia.
He allegedly produced a revolver and officers killed him.
Did she believe that he looked suspicious, but didn't want to judge him? What if she pulled her pistol on him because he had a strange gaze on his face, only to find out he was a diabetic needing assistance? What if he approached her vehicle quickly, raising her suspicion, causing her to pull her weapon, only to find out he was seeking assistance because someone was trying to rob him? How would she know if he was a victim or suspect? How would that appear if that interaction was caught on video? Did she even have the opportunity to remove her weapon from her holster? Did she even see him approaching?
Officer Familia had 3 children. Officer Familia will never see her familia again.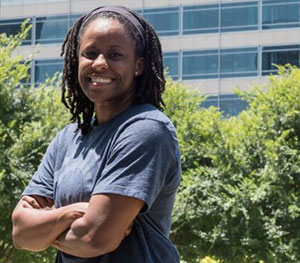 Chelsea Whitaker is a Dallas Area Police Officer and member of the 2005 Baylor Bear Basketball Team that won the National Championship. Her desire is to give others #perspective in order to #bridgethegap. She is a frequent contributor to Law Officer.