The International Association of Chiefs of Police (IACP) and ten other leading law enforcement leadership and labor organizations placed the issue of warning shots in their National Consensus Policy that will be discussed in detail at the IACP National Conference in Philadelphia next week and Law Officer has been told by the IACP that they do not recommend using warning shots.
In his last message, IACP President Donald De Luca defined a warning shot as a "discharge of a firearm for the purpose of compelling compliance from an individual but not intended to cause physical injury."
De Luca added that a warning shot must be fired into a safe target and "must not pose a substantial risk of injury or death to the officers or others."
In the IACP "National Consensus Policy On The Use Of Force," published in January 2017, warning shots are addressed and authorized if "use of force is justified."
Telling Law Officer that "warning shots were perhaps the most debated inclusion in the Consensus Policy," Former IACP President Terrence M. Cunningham said that "the policy is solely intended to serve as a template for law enforcement agencies to develop their policies…and agencies should amend and adapt these suggested guidelines as they see fit."
Many police chief's including Detroit Police Chief James Craig called using warning shots "one of the most ridiculous things" he has heard of.   "Hollywood-ish," "irresponsible," and impractical, are adjectives the police chief used to describe the idea.
Cunningham stressed that "what may work for a small rural department with one or two officers may not work for a larger agency in an urban environment like a NYPD. In the policy, we specifically state that warning shots are inherently dangerous."
The IACP serves 30,000 members in 150 countries.  Along with the IACP, the following organizations helped to develop the consensus policy:
Association of State Criminal Investigative Agencies
Commission on Accreditation for Law Enforcement Agencies
Fraternal Order of Police
Federal Law Enforcement Officers Association
International Association of Chiefs of Police
Hispanic American Police Command Officers Association
International Association of Directors of Law Enforcement Standards and Training
National Association of Police Organizations
National Association of Women Law Enforcement Executives
National Organization of Black Law Enforcement Executives
National Tactical Officers Association
While the IACP does not recommend warning shots, they did express that there may be an incident that could be resolved or deescalated because an officer has that option available under the very strict guidelines that they and ten other organizations have provided for agencies to help build and assist in use of force policy development.
I will be the first to say that I have not always agreed with the IACP and I doubt they have always agreed with me.  I applauded Chief Cunningham's apology last year when others were not happy with it and thus not happy with me and that is ok.  Law enforcement is a complex and complicated profession and the IACP is serving the smallest agency to the largest along with department's in the United States to small villages.  Their job is immense and so is the job of Law Officer and each and every police officer.
Law Officer does what we do for you, the law enforcement professional and I firmly believe that IACP does the same.  The work done on the National Consensus Use Of Force Policy is commendable and I look forward to additional discussions in Philadelphia next week.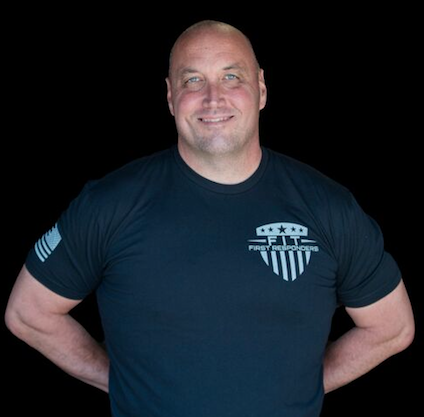 Travis Yates is a writer and editor at Law Officer. An ILEETA Trainer of the Year, his Seminars in Risk Management & Officer Safety have been taught across the United States & Canada. Major Yates is a current Doctoral Student in Strategic Leadership and is a graduate of the FBI National Academy. He is the Director of Training for Law Officer  (www.lawofficer.com) and the Founder of the Courageous Leadership Institute (www.courageousleader.org), providing leadership consulting and training to law enforcement around the world.