Photo Courtesy: AP /John Locher
---
What America witnessed in Las Vegas Sunday night was a cowardly, evil act against innocent victims and in the midst of that evil, America also saw an example from law enforcement that has played out in city after city for decades.
Law enforcement, both on duty and off duty, stood up in the midst of gunfire and protected society.  Some ran towards the gunfire and others shielded citizens from harm.  Some of those heroes lost their life and some were injured.  Others will experience a pain not seen by others for the rest of their life and some may even lose their life or career from that pain.
We have seen the men and women behind the badge rise up towards evil across this land.  Whether Orlando, San Bernardino, Dallas or a city near you, one thing is certain.  American Law Enforcement runs towards danger and sacrifices, EVERY SINGLE TIME.
I first observed what this profession is about on June 10, 1996.  Tulsa Police K9 Officer Dick Hobson and K9 Officer Steve Downie went into a dark alley after a madman with a gun.  Dick didn't make it out alive and I saw hero after hero run towards gunfire….and nothing has changed in Tulsa or any other city since.
Every night, this profession rises up towards danger and is it not ironic that at the same time, we have some taking a knee.  Frankly, that doesn't seem like a big deal as I write this a few hours after Las Vegas but I am not lost on the irony and you should not be either.
Just two weeks ago, a NFL player ran from Las Vegas Officers as they were once again rising up and running to what was reported gunfire.  The officers were brave, professional and what did they get in return?  They were accused of racism and everyone from the NFL Commissioner to Pete Carroll, stood beside this liar and defended him when it was law enforcement that deserved all the credit.
In that incident, video cleared the officers and showed how heroic and selfless that the profession is.  Meanwhile, hundreds if not thousands across this country took knees the following weekend in protest in part against law enforcement.
They are wrong and they should be ashamed of themselves, not because of what one coward did on the Las Vegas Strip last night but because of what law enforcement does each and every day they go into their communities to serve.
On behalf of Law Officer, thank you to the men and women behind the badge that rise up and defend their communities.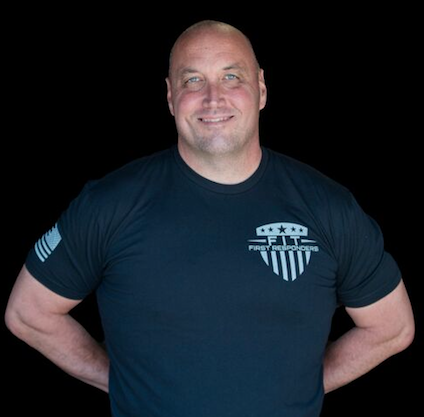 Travis Yates is a writer and editor at Law Officer. An ILEETA Trainer of the Year, his Seminars in Risk Management & Officer Safety have been taught across the United States & Canada. Major Yates is a current Doctoral Student in Strategic Leadership and is a graduate of the FBI National Academy. He is the Director of Training for Law Officer  (www.lawofficer.com) and the Founder of the Courageous Leadership Institute (www.stopcowards.com), providing leadership consulting and training to law enforcement around the world.