Video: Ocoee Police Officer Ticketed After Dramatic Crash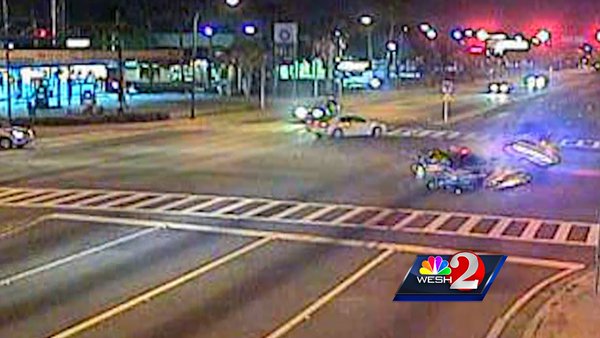 The Ocoee Police Officer who collided with a woman's vehicle while chasing two armed robbery suspects last week has been ticketed by the Florida Highway Patrol.
Troopers said Officer Chris Bonner blew through a red light last Thursday while chasing two armed suspects.
Bonner was allegedly traveling at 90 mph when the crash occurred.
Bonner crashed into a vehicle being driven by Yahaira Castro, who had the green light. Castro was taken to the hospital with serious injuries. Paramedics were dragging Castro from her car, by her broken arms.
Ocoee Police Chief Charles Brown said he would have no comment on what took place at the intersection and would not comment on whether a lawsuit is pending.
Bonner is on paid administrative leave.