Two Police Cars Collide With Each Other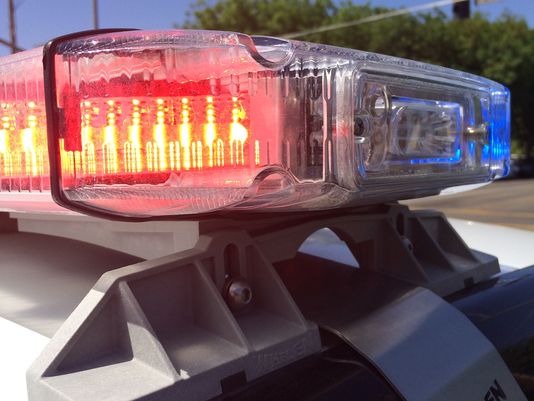 Two Greensboro (NC) police officers responding to an emergency call on Friday afternoon crashed into each other.
Fox 8 reports that the collision happened at about 3 p.m. as the officers were responding to an assistance call from a Greensboro police officer conducting a traffic stop.
The Greensboro officer called for assistance when a suspect pointed a gun at him at the stop.
Several officers responded to the call and two crashed into each other at the intersection.
Both officers were taken to a hospital.
The gun ended up being a BB gun.  The suspect was arrested.
Law Officer Editor In Chief Travis Yates has been an EVOC Instructor for 20 years and he says that police cars colliding happens more than most would know.
"Whenever law enforcement responds to an emergency call of this type, a significant amount of stress can occur that makes it quite easy to develop tunnel vision, auditory exclusion and a number of other issues that can enable a collision of this kind."
Yates says that is why training with realism and stress inoculation are of the utmost importance. "The training can really save lives," Yates said noting that several police officers have died in situations just like this in the last decade.
You can find out more about this and other driving related issues here.