Police Chief Removes 'Blue Lives Matter' And 'Punisher' From Police Cars After Public Complaints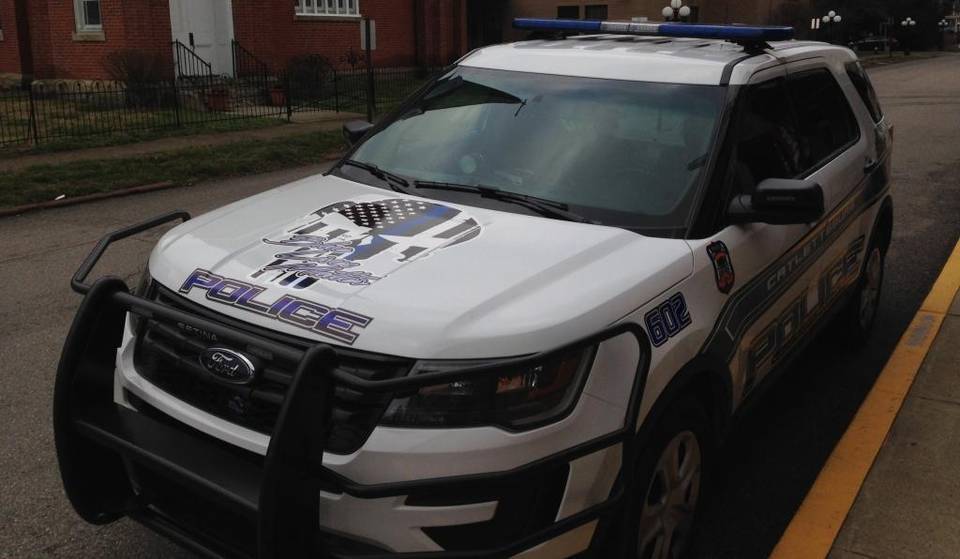 An Eastern Kentucky police chief has removed large decals with the Punisher skull and "Blue Lives Matter" from eight police cars after a public. backlash.  The designs were spearheaded by Police Chief Cameron Logan and supported by the Mayor and Council.
The Catlettsburg Police department, which employs eight full-time and two part-time officers for a population of about 2,500, featured the images on the hoods of its 2013 and 2017 Ford Interceptor sedans and sport-utility vehicles.
[sc name="Article Mobile Ad" ]
The logo was praised by local residents but raised questions among others in the state and around the country.
After receiving several phone calls blasting the decal and the inclusion of a Blue Lives Matter slogan on government property, Cattlesburg Police Chief Cameron Logan removed the logos.
The Chief was told by some in phone calls that placing the 'Punisher' on the cars meant that his agency was "out to kill people."
He said that that never crossed his mind when he made the decision to place the logos on the police cars.