How Did This Florida Police Car End Up In Snow?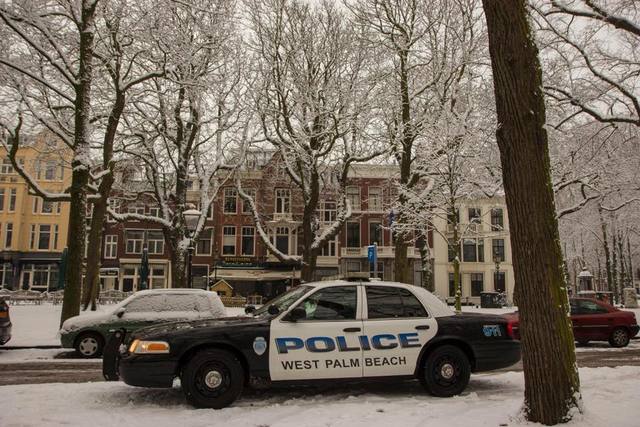 A picture may be worth 1000 words but the one above, showing a West Palm Beach (FL) Police Car, in snow has many wondering how that could be?
There have been numerous theories, of the photo that has been spread around social media, including Photoshop or a stolen police car.
Thanks to WPTV we finally have the answer.
It's just a simple but special friendship between West Palm Beach police and a Dutch family on the other side of the world.
Police car replicas are a popular hobby overseas and in the Netherlands there is reportedly less than 20 Crown Vics in the entire country.
Raymond Bonnet had spent several holidays in Florida and when they got the chance to purchase a Crown Vic they knew that they wanted to replicate the Florida Agency.
Bonnet's car is so popular, it even appeared in a music video for a famous Dutch pop star. You can watch the video on Youtube — it already has almost 400,000 views and it has it's own Facebook page and website.
There are plans to use the car for even more charity events in their hometown of Bergschenhoek, Netherlands.