Suspects Fire At Police During Wild Oklahoma Pursuit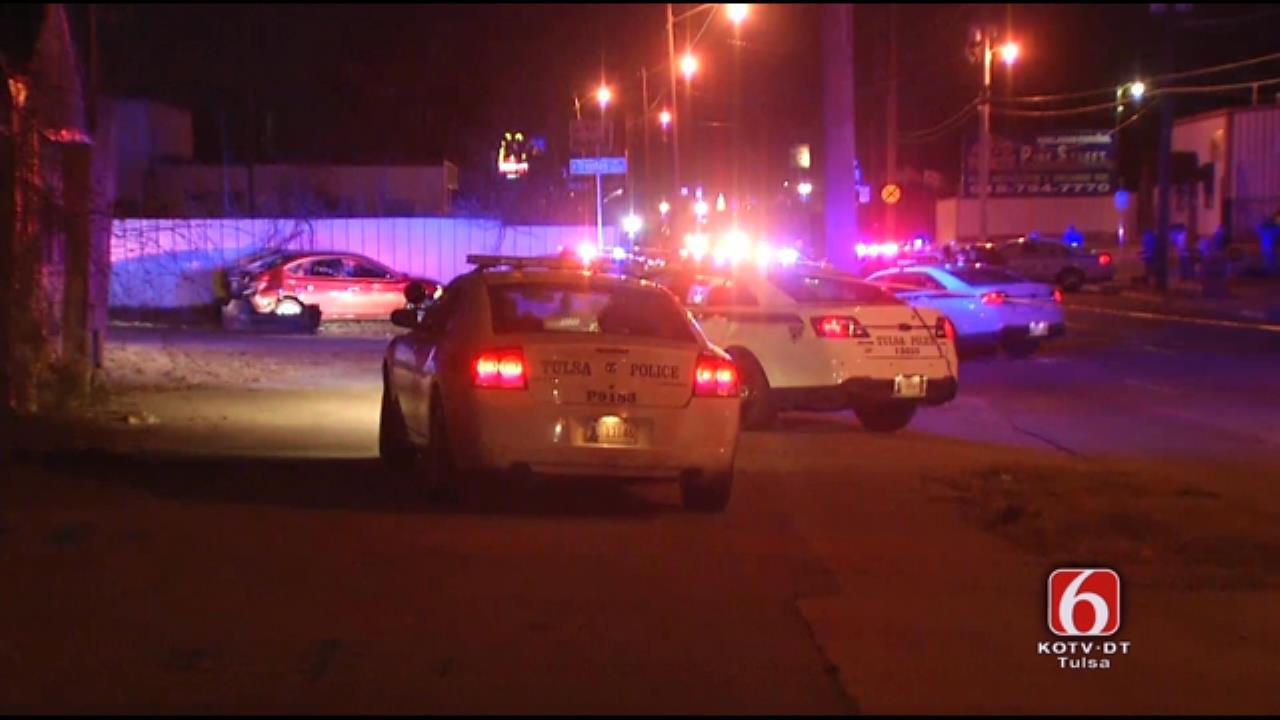 Photo Credit:  KOTV News
A wild police vehicle pursuit in Tulsa (OK) has some thinking the city is like the wild west.
After a car was stolen in the eastern part of the city, the victim tracked the car using her cell phone that was still inside the car.
[sc name="Article Mobile Ad" ]
Once Tulsa Police caught up to the car, the craziness began.
The suspects ran in a wild vehicle pursuit that had the passenger in the car firing at officers as he leaned outside the vehicle.
Passing one intersection, the suspect pointed his weapon at a police officer who fired back.
At one point, several of the suspects got out of the car in the northern part of the city and ran on foot.
Police exchanged gunfire at one point, hitting one of the suspects.
A suspect was captured after being shot and a gun was recovered.  Additional suspects are outstanding.
Tulsa Police report that no officers were injured in the incident.