Patrol Car Catches Fire After Police Pursuit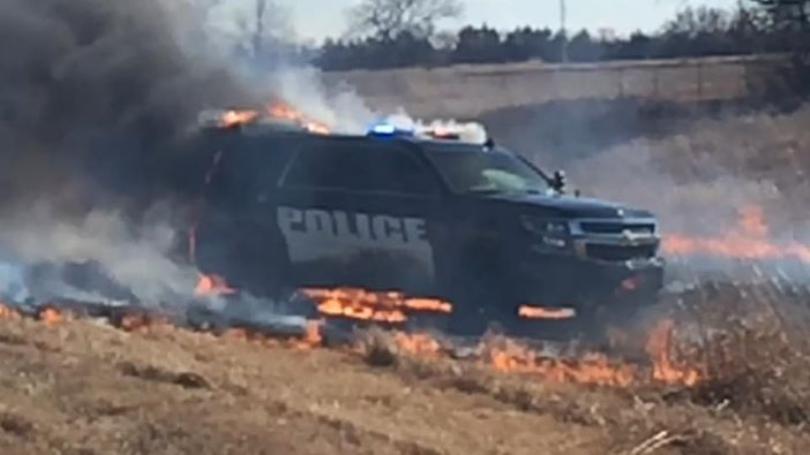 A Hesston (KS) patrol vehicle catches fire during a police chase Thursday afternoon.
[sc name="Article Mobile Ad" ]
The chase started when Newton police tried to stop a vehicle driven by a man who had reportedly stolen fuel from a gas station.
The vehicle led police on a chase reaching speeds over 100 mph.
Officers say the driver swerved at and intentionally ran them off the road.
The vehicle crashed on I-135 at mile marker 45 and the driver ran from the vehicle.
Officers arrested him a short time later.  A Hesston patrol vehicle also caught fire.
The suspect and the driver of the patrol vehicle are being transported for medical evaluation but are stable at this time.