Is The Ford Explorer Making You Sick?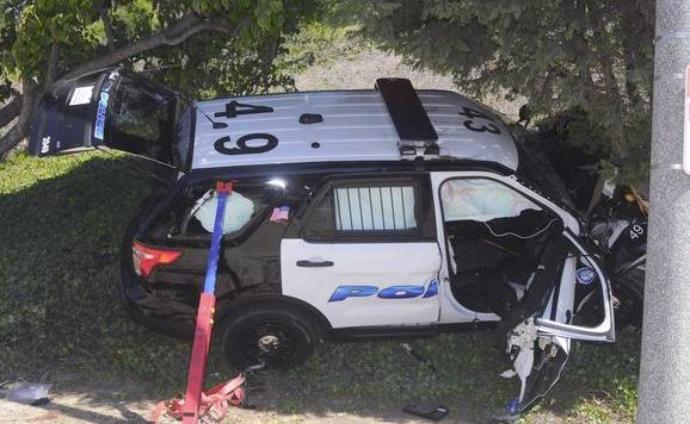 Photo:  Newport Beach (CA) police officer Brian McDowell claims that he became sick and passed out while driving his Ford Explorer.
---
Hundreds of Ford Explorer owners say their vehicle is making them sick with a rotten egg or sulfur exhaust smell leaking into the vehicle cabin that drivers fear could be toxic.
Ford has issued three repair bulletins designed to fix the problem but it is not a recall so owners would not be notified about the issue.
[sc name="Article Mobile Ad" ]
The issue seems to occur while accelerating with the air conditioning active and in circulation mode.
A federal investigation was launched in July after over 100 reports of carbon monoxide leaks were reported in 2011-2015 Explorers.
The Police Package Explorer is reportedly the most popular cruiser on the market and for Newport Beach (CA) police officer Brian McDowell, he believes it's the reason he passed out behind the wheel of his 2014 Ford Explorer police cruiser and crashed into a tree while responding to a non-emergency call.
He suffered serious injuries and is suing Ford.