Boston Police Blame Veterans For Lack Of Diversity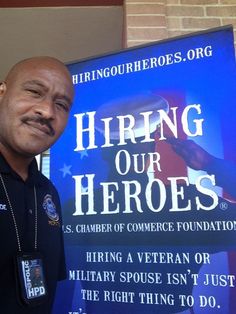 Boston Police Commissioner William B. Evans is struggling to recruit minorities and one of the complaints is his state's military preference where veterans get preferential treatment.   The USA Today reported that almost nine out of 10 military veterans who live in Massachusetts are white and Evans says that makes it even more difficult.
We have spoken often about the need for agencies to reflect their communities but in this case, Commissioner Evans is wrong.  Police departments across the country should welcome our military brothers and sisters and a preference based on their experience can only improve the ranks of our agencies.
Agencies owe it to those in their community to reflect the racial diversity in their cities and while we do acknowledge that this prospect can be challenging, it can be done through aggressive recruiting and outside the box ideas such as the Law Officer Partner Program.
While some cities may fall short in representing the racial diversity in their community, the days are over where police departments simply expect recruits to come to them.  In recruiting and especially in the recruiting of diverse candidates, significant efforts must be made by the agency, city and the political leaders.
If sufficient efforts are made and diversity falls short then our communities must show empathy and join in the efforts.
We should never be turn our backs on our military veterans in exchange for that sincere effort.