Nashville Police Criticized For Issuing Chuck Remsberg's 'Tactical Edge' Textbook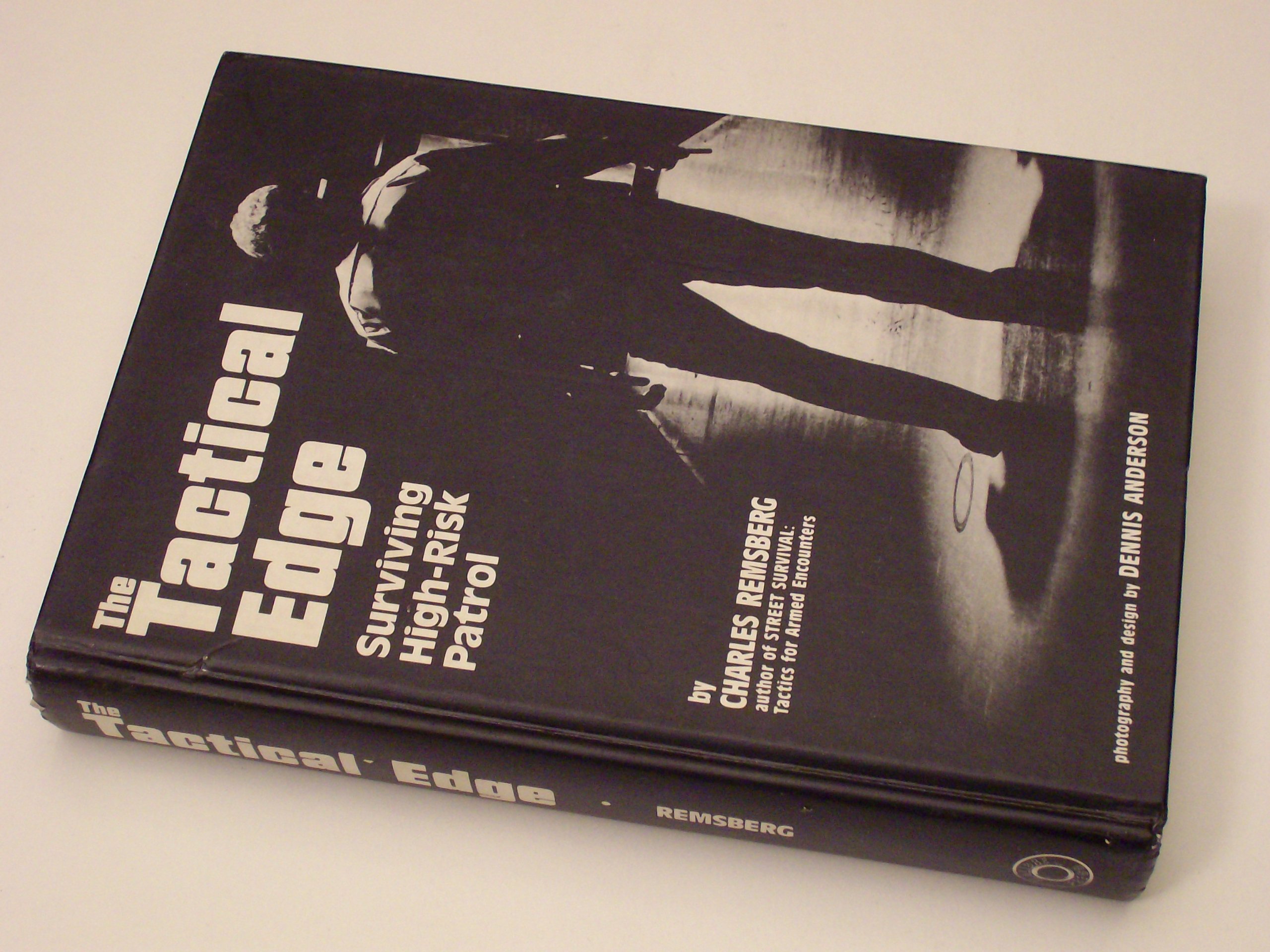 Nashville Public Radio reports that on the first day of training, every new recruit in the Nashville Police Academy is issued a stack of reading materials. Right on the top is Tactical Edge, a textbook dedicated to high risk patrol.
The dedication page reads: "For those officers who want to win." The book, written by former journalist Charles Remsberg, was published in 1986. With gritty black and white photographs which depicts a world of constant and increased threat. Some believe that it prescribes an aggressive approach to policing at a time when Nashville's department, and many around the country, are trying to move the other way.
"It's important for people know going through the academy that this is a dangerous job they're getting into, but the first images in the book are of dead police officers," says Matthew Barge, the co-director of the Police Assessment Resource Center, which helps departments across the country on reform initiatives. He's referencing the black-and-white photo of five dead officers on page one of the introduction. It's followed by pictures of black men in prison and a teenager jumping on a police car.
Captain Keith Stephens, who's in charge of the Nashville Police Academy, says the department uses only some sections of Tactical Edge for topics like crisis response, stress management and mental conditioning. He adds that it's augmented by more than 200 hours of academy training.


One of the more controversial statements being cited in this classic police textbook talks about minorities being "disproportionately associated with criminal violence."
While that may seem "controversial" to some, that is an absolute true statement.  If you don't believe us, check out the statistics at the Department of Justice where over half of all homicides are committed by just 6% (black/males) of the population in the United States and while you are at it, look at all Part 1 crimes which also details the high victim rates among minorities.
We are familiar with the Tactical Edge and whether read in 1986 or today, it is a sound textbook on police tactics.  Just because someone doesn't like what it says does not mean it is racist or not factual.
This is more of the same on the ideological war against law enforcement in this country.  What's next?  The word "tactical"…..probably so….