Mississippi Officer Body Slams Teenager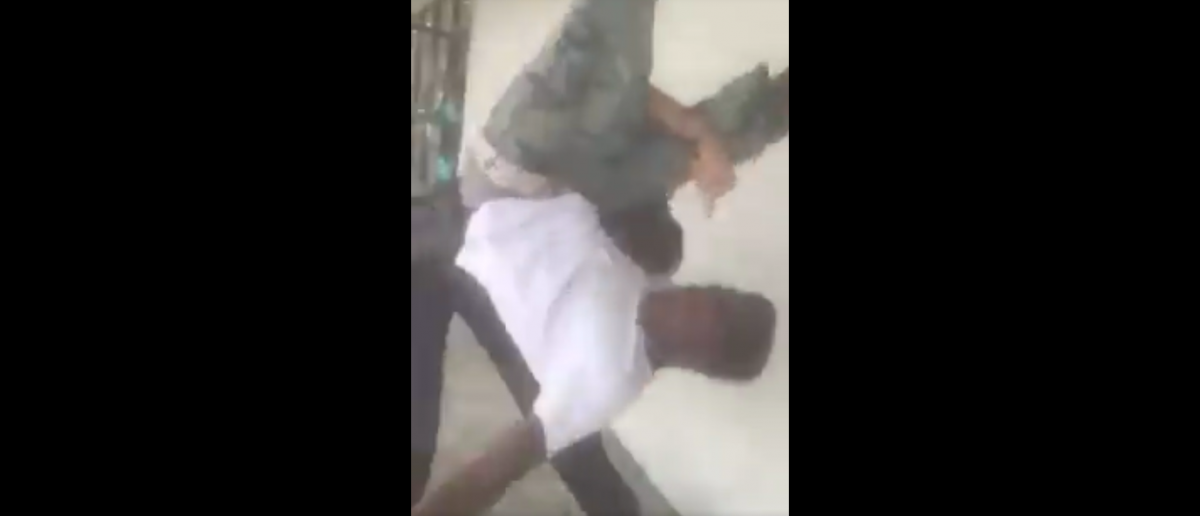 A video of a Mississippi police officer body slamming a 16-year-old during a confrontation is going viral.
Clarksdale Police Chief Robbie Linley told FOX 13 that the incident occurred Thursday afternoon outside a retail store.
Linley said he wasn't sure what caused the confrontation between the officer and the teen, but he said the situation "escalated."
Linley said the two were scuffling. When the teen tried to administer a chokehold, the officer lifted him and slammed him to the ground headfirst.
In the video, the teen appears to be knocked unconscious as he his handcuffed.
An ambulance was called, but the teen wasn't hospitalized. He has been charged with disorderly conduct, resisting arrest and assault on an officer, all misdemeanors.
Linley said the officer has not been disciplined, but they are still investigating.
The boy's mother, Wanda Lindsey Miles, posted the video of the scuffle to Facebook with the caption, "When am done you mf going to no not to f*** with my kids will b at my lawyer office in the morning."