Group Wants To Eliminate 'Black' Targets From Training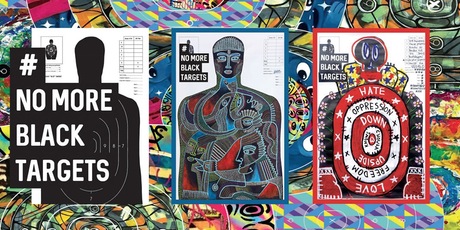 [vc_row][vc_column][vc_column_text]The 'No More Black Targets' campaign argues that shooting ranges and instructors should not use "menacing" black targets, and is petitioning to end the practice, citing trigger bias.
"Young black men are 3X more likely to be shot by trained shooters than their white peers," notes the site for the campaign. "A disturbing potential correlation: The most popular target for shooters to learn to use their firearm is a black silhouette. Unconscious bias can be deadly."
A Change.org petition by the group intends to call upon the International Association of Law Enforcement Firearms Instructors to end the use of black silhouette targets.
The No More Black Targets petiton had 18 signatures as of Feb. 17.
The group has also created a number of alternative designs rather than the traditional dark silhouette through an art collective.