Firearm Training Simulator Deemed Racist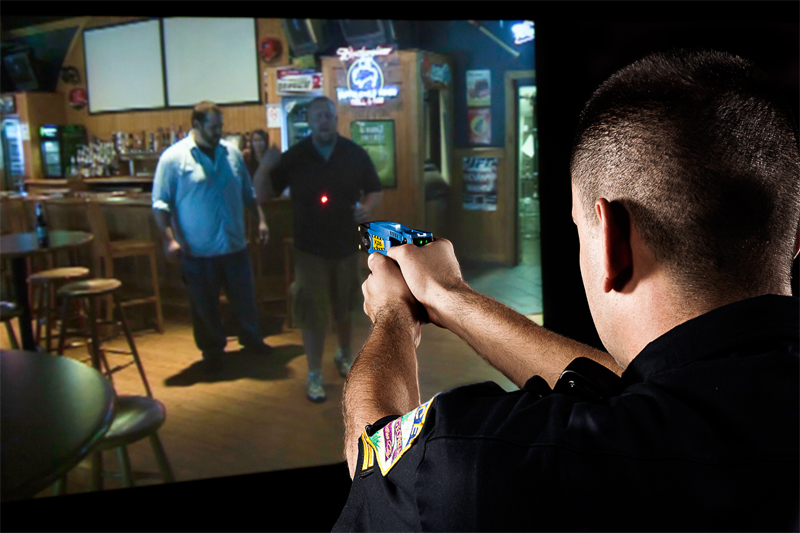 Photo Courtesy: Meggitt Training Systems
Bearing Arms reports that the Guilford (NC) County Sheriff's Department has a firearm simulator to help deputies prepare for use of force encounters.
The simulator comes with 700 pre-recorded scenarios for deputies to work through. Each scenario plays on a projector screen. The deputy has to use a gun with a laser to shoot.
[sc name="Article Mobile Ad" ]
"Because if you can prepare people on what can happen and what may happen, it'll give them a better response," Sergeant Larry Grittion said. 
Despite the scenarios showing different ethnic backgrounds of suspects, the simulator received criticism from those concerned about racial implications.
"I'm going to be looking at what's in their hands, what gun or threat is looking back at me, and trying to preserve either my life or another person's life," Captain Ken Whitesell said. "Race, at that point, is very irrelevant to me. They could put a mask on everyone, and that would be perfectly fine."
According to a breakdown provided to commissioners back in April, the simulator depicts an attacker as being:
Caucasian 60 percent of the time.
African American 15 percent of the time.
Hispanic 15 percent of the time.
Asian five percent of the time.
Middle Eastern five percent of the time.
A total of $51,850 in federal forfeiture funds was spent on the simulator.