The video begins like any other stop as a Brooklyn Park (MN) police officer Sean Hyman responds to a complaint of noise coming from a parked car.  He returns to his car and discovers an outstanding warrant.  When he approached 25 year old Lance Carr to take him into custody, a struggle ensued and quickly turned into a fight for life.
We encourage every officer in America to watch this disturbing video.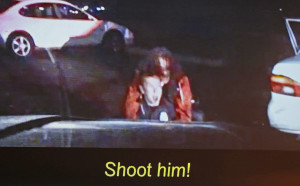 Editor In Chief Travis Yates points out the following:
 This is a report of loud music.  No call is routine.  We lose officers in the line of duty every year with the original call being far less than that.
The initial contact and then moment of arrest continues to be the most dangerous period in any officer-citizen encounter.  When you give a suspect a declaration (you are under arrest, you are not free to leave, etc.) that is especially a time to be concerned.  If you have access to backup, you need it in these circumstances.
This suspect was "unarmed" and not that impressive in regards to his appearance.  Despite what we continue to hear in the media, none of that matters.  There is always a gun (yours) at any encounter.  Take nothing for granted.
Conditioning matters.  If you don't believe me watch the video.  This officer is likely alive today because of his conditioning and will to survive.
Ground fighting skills are important.  We can thank the MMA for that so the traditional means of defensive tactics need to incorporate this.
There are still agencies that do not permit their officers to conduct LVNR.  They need to watch this video if they feel that way.  We need to learn from history.  Bad guys used to be the only ones with assault rifles and that didn't work out very well.
Bad people are out there and willing to do whatever it takes to kill law enforcement officers.  The media, politicians and even the DOJ can say what they want but that fact has not changed and we need to remember that when it comes to training our officers.  On this night, Officer Sean Hyman was a warrior and thank God he was!
Lance Carr was convicted of first-degree assault in connection with this incident.  Sentencing will be June 17, where he could face a penalty of between 10 to 20 years for the first-degree felony assault of officer Hyman.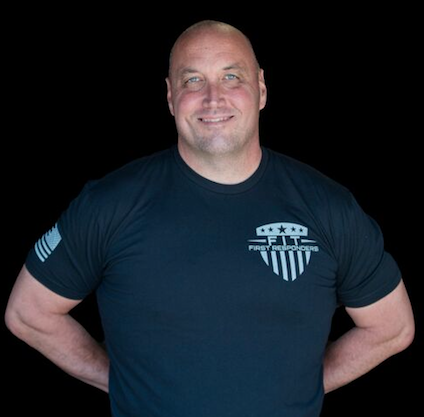 Travis Yates is a writer and editor at Law Officer. An ILEETA Trainer of the Year, his Seminars in Risk Management & Officer Safety have been taught across the United States & Canada. Major Yates is a current Doctoral Student in Strategic Leadership and is a graduate of the FBI National Academy. He is the Director of Training for Law Officer  (www.lawofficer.com) and the Founder of the Courageous Leadership Institute (www.courageousleader.org), providing leadership consulting and training to law enforcement around the world.